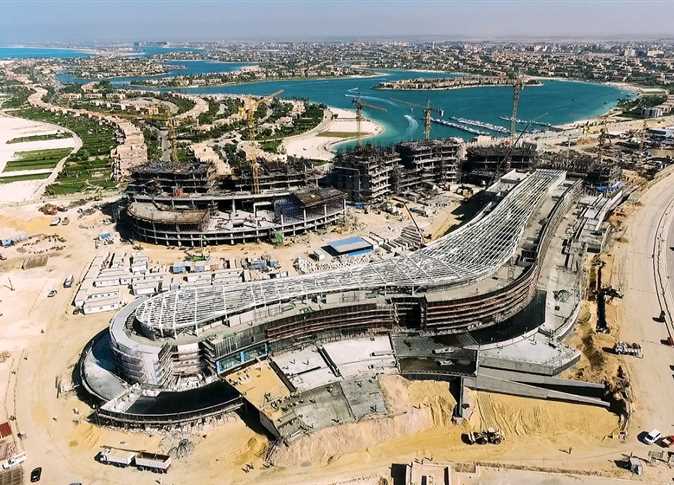 Tourism Minister Rania al-Mashat met on Wednesday with Sebastian Ebel, CEO of the travel agency TUI Group in the MENA region, who expressed his company's desire to continue cooperation with the ministry on the new aviation incentive program and to acquire Thomas Cook's share of various tourism markets, including markets in Egypt.
The minister and the CEO discussed means of enhancing cooperation to promote tourism in Egypt following the British company Thomas Cook's declaration of bankruptcy last week. The new aviation incentive program was launched by the Ministry of Tourism in cooperation with the Ministry of Civil Aviation on November 1, 2018 and will extend until April 29, 2020.
The two sides discussed the launch of joint promotional campaigns and the opening of new tourist markets in Egypt.
The inauguration of the Grand Egyptian Museum in 2020 will restore world interest in cultural tourism in Egypt, said Mashat, pointing out that the Sphinx Airport, which is 15 minutes away from the museum, will facilitate the movement of tourists to the museum and give them the opportunity to go to various tourist cities after visiting the museum. She also said that the airport will help TUI to diversify its tourism programs in Egypt through the facilitation of cultural tourism combined and other types of tourism, such as marine tourism.
Egypt is moving steadily towards regaining its leading position on the world tourism map. This has been highlighted by many international reports and statements acclaiming the industry's growth, including the report of the World Economic Forum for Competitiveness in Travel and Tourism for 2019, which said that Egypt achieved the fourth highest performance growth globally in the Travel and Tourism Competitiveness Index. Mashat added that Egypt advanced from 60th to 5th place in the tourism promotion and marketing index.
Mashat pointed out that the ministry is relying on the establishment of several international partnerships to diversify the promotion mechanisms for Egypt, including partnerships with Discovery International, Expedia International Group, Isobar, Ctrip, CNN, and others.
The minister referred to the new cities recently established in Egypt, such as New Alamein, which she described as one of the most promising tourist areas on the North Coast, featuring some of the most beautiful beaches in the world. She also pointed out many investment opportunities in this new city.
The development project in the Giza Pyramids area will raise the level of services in hotels, restaurants and other facilities. She said the project provides many investment opportunities.
Edited translation from Al-Masry Al-Youm