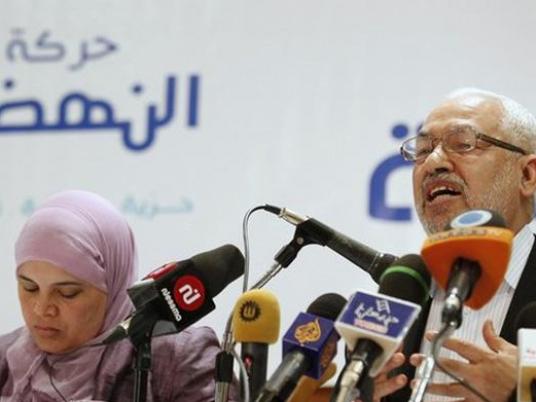 The Supreme Council of the Armed Forces "controls" President Mohamed Morsy, a Tunisian government spokesperson has said.
Samir Dilou also said the Muslim Brotherhood and its Freedom and Justice Party were forced to field a candidate in the presidential election to prevent a former member of the Hosni Mubarak regime from winning.
Dilou, Tunisia's human rights and transitional justice minister, told Al-Masry Al-Youm that he thinks the Brotherhood "has earned a lot of intellectual and political maturity, and has become capable of managing politics better than ever before."
The minister said there are many aspects of the Arab political scene that are now taken for granted, but that used to be taboo.
"The Brotherhood and the Islamists, who were persecuted by the ousted governments, now … head the political scene, as people gave them their confidence," Dilou said.
Dilou said the idea of trying to reach consensus is not new to Tunisia, but is new to Egypt, and was applied during the parliamentary and presidential election.
He stressed that his government, which is controlled by the Islamist Ennahda movement, was constantly in touch with the Brotherhood in Egypt during the election period, and that it offered advice on how to reach consensus to win the faith of other political groups and the public.
While participating in the ninth conference for the Ennahda movement, Dilou said there has recently been more cooperation between his party and the Brotherhood. Ennahda founder Rachid al-Ghannouchi has visited Egypt and given the Brotherhood advice on the election.
He said he thinks Morsy's decision to reinstate the People's Assembly after it was dissolved by a court ruling last month was "completely accurate." Politically, Morsy makes his decisions and takes his legitimacy from Tahrir Square, which brought about Parliament, Dilou said.
Dilou said the SCAF is trying to control the president's powers and restrict them, because the Supreme Constitutional Court only ruled to dissolve one-third of the assembly, not all of it, as was done by the military council shortly after the ruling.
He expressed his party's hope of benefiting other movements with its political experience to help with the development of Arab countries.
Edited translation from Al-Masry Al-Youm