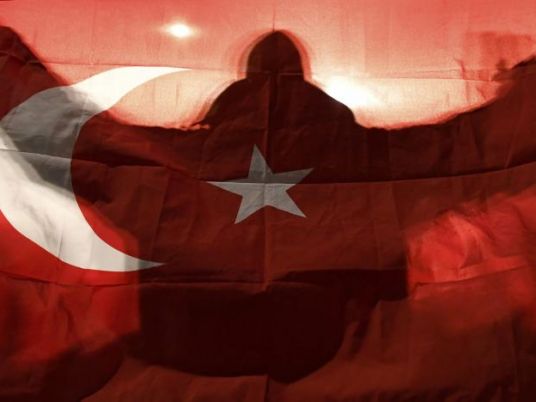 Turkey on Saturday expelled more than 3,900 people from the civil service and military as threats to national security, in the second major purge since President Tayyip Erdogan was granted sweeping new powers.
Erdogan won those concessions in a referendum in mid-April, which rights groups and some Western allies believe has brought the country, a NATO-member and European Union candidate, closer to one-man rule.
The expulsions – carried out in conjunction with media curbs – affected prison guards, clerks, academics, employees of the religious affairs directorate and 1,200 members of the armed forces including nearly 600 officers.
They were fired for suspected links to "terrorist organizations and structures presenting a threat to national security", according to a decree in the Official Gazette.
On Wednesday more than 9,000 police were suspended and another 1,000 detained for alleged links to the network of the US-based cleric Fethullah Gulen, whom Ankara blames for a coup attempt last July in which he has denied all involvement.
In all, some 120,000 people have been suspended or sacked from their jobs and more than 40,000 arrested in the aftermath of the failed putsch, which killed 240 people, mostly civilians.
The mass detentions were initially supported by many Turks, who supported Erdogan in blaming Gulen.
But criticism has mounted as the arrests widened, with relatives of many of those detained or sacked denying their involvement in the coup and calling them victims of a purge.
Dating Shows, Wikipedia
Since the attempted putsch, Ankara has also faced widespread western criticism of its record on freedom of speech, and authorities on Saturday banned some television dating programs, which Deputy Prime Minister Numan Kurtulmus said last month were at variance with Turkey's faith and culture.
"In radio and television broadcasting services, shows where people are introduced and/or brought together to find friends … cannot be made," said the Gazette, the state publication in which official decrees are announced. Advertising for matchmaking services was also banned.
Hours earlier Turkey blocked online encyclopedia Wikipedia, with the telecommunications watchdog citing a law allowing it to ban access to websites deemed obscene or a threat to national security.
A government official told Reuters the dating show ban would only apply to satellite channels that "do advertising for sexual products", and not to prime time television.
Europe has long harbored concerns about Erdogan's commitment to Western-style democracy, given his roots in political Islam, but he has remained defiant in the face of the criticism.
"Our concern is not what George, Hans or Helga say," he told flag-waving supporters in a speech this month. "Our concern is what Hatice, Ayse, Fatma, Ahmet, Mehmet, Huseyin, Hasan say, what God says."
Turkey last year jailed 81 journalists, more than any other country, according to the New York-based Committee to Protect Journalists.
Reporting by Humeyra Pamuk in Istanbul and Ercan Gurses in Ankara; Additional reporting by Can Sezer, Umit Bektas and Yesim Dikmen; Writing by David Dolan; Editing by Ros Russell and John Stonestreet