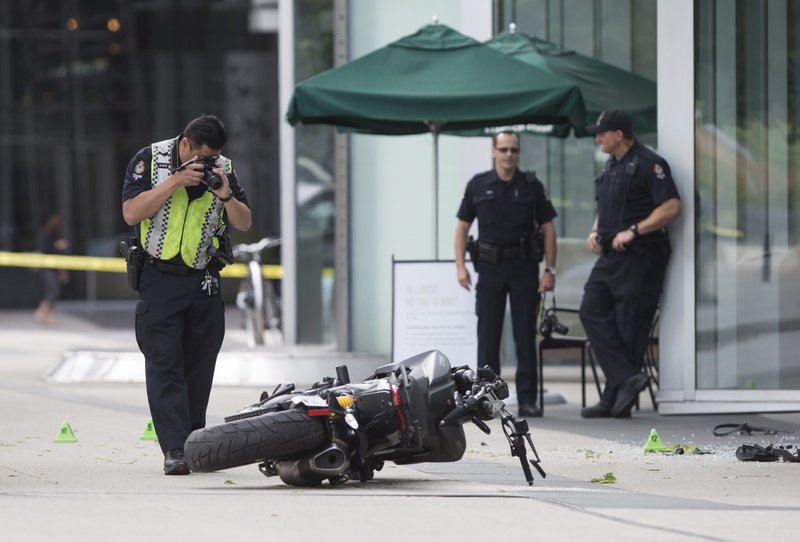 Iraq's Supreme Court has temporarily suspended the northern Kurdish region's referendum on independence that was scheduled for next week.
A statement released from the court on Monday says it "issued a national order to suspend the referendum procedures scheduled … until the resolution of the cases regarding the constitutionality of said decision."
Iraq's Kurdish region plans to hold the vote on support for independence on Sept. 25 in the three provinces that make up the region, as well as disputed territories claimed by both the Kurdish region and Baghdad.
Baghdad, regional leaders and the United States — a key ally of Iraq's Kurds — have repeatedly called on the region to hold off on the vote, fearing it could contribute to instability as Iraqi forces continue to battle the Islamic State group.
The Kurdish region has repeatedly ignored calls from Baghdad that the vote is unconstitutional and it is unclear if the federal court's ruling will alter plans to carry out the referendum.
___
Turkey's military says it has kicked off a previously unannounced drill near its border with Iraq, as the semi-autonomous northern Iraqi Kurdish region prepares to hold a referendum on independence.
The military says the exercise — a show of force ahead of the vote — started on Monday near the town of Silopi, close to the Habur border gate between Turkey and the Iraqi Kurdish region.
Turkey has a large Kurdish minority and is battling Kurdish insurgents. It's opposed to the Iraqi Kurdish moves for independence and has urged Iraqi Kurdish leaders to cancel the vote.
The military did not provide details on the drill but said anti-terror operations in the region would continue at the same time as the exercises.
The Iraqi Kurdish referendum is scheduled for Sept. 25.