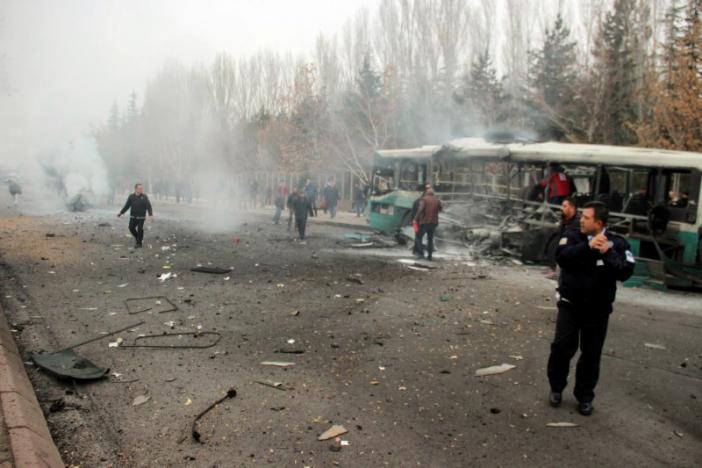 Thirteen soldiers were killed and 48 were wounded in a car bomb attack on a bus transporting off-duty personnel in the Turkish city of Kayseri on Saturday, the military said in a statement.
The wounded were transported to hospital for care, it said.
Civilians may have also been injured in the attack, it said.