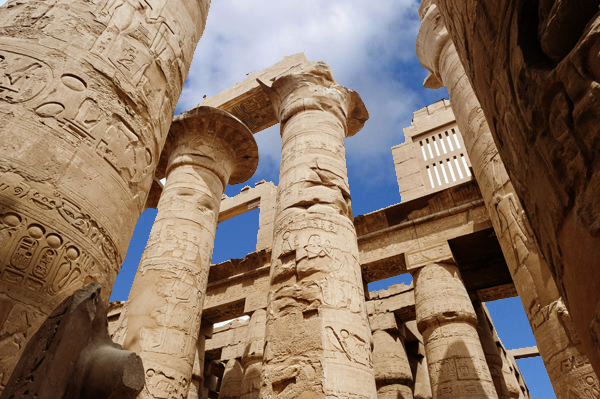 The State Information Service (SIS) announced that about 200 accredited international media correspondents in Egypt are heading to Luxor, to cover the inauguration of the Rams Road, which will be attended by President Abdel Fattah al-Sisi.
The SIS has coordinated with the concerned authorities to make arrangements for the attendance of this large number of international media correspondents, and to provide the necessary facilities for them to convey a true picture of this major event, head of the State Information Service, Diaa Rashwan said.
The Ministry of Tourism and Antiquities provided a free frequency service to more than 1,200 international media correspondents to transfer the celebration. The frequency was provided also to the foreign media offices of the US, UK, Germany, Russia, France, and South Africa, so that the event can be broadcast simultaneously.
The city of Luxor was decorated for the celebration of the "Road of the Rams", at 7:30 pm on Thursday, as the city plans to restore its civilized image, raise its efficiency and develop it to a level that would attract more tourists from around the world.
The Rams Road connects the temples of Karnak and Luxor at a length of over 2,700 meters.
According to the General supervisor of the restoration project of the Rams Road, Mostafa al-Saghir, the ceremony will serve as an embodiment of the ceremony that was held in the past on the Opet Festival for ancient Egyptians.
The ceremony involved priests carrying boats moving from the Karnak Temple to Luxor Temple accompanied by musical instruments.