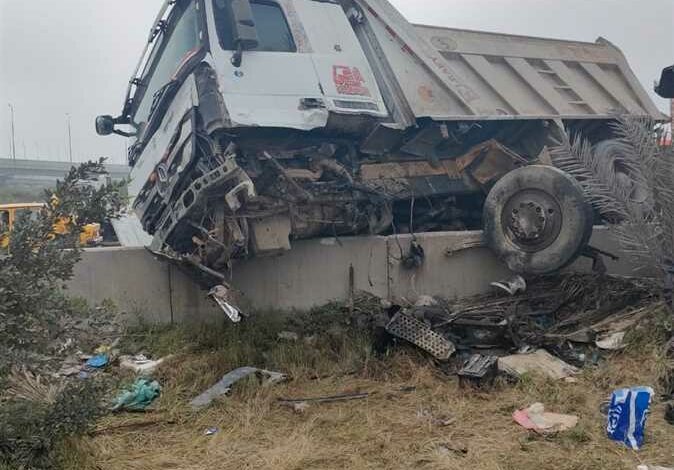 Twenty-two people were killed and 39 others were injured on Tuesday morning in two separate collisions on the eastern and western desert roads of Upper Egypt in Minya.
The Head of Minya's Security Directorate, Mohamed Abdel Tawab, received a notification from the governorate's task force regarding a collision and a rollover on the eastern and western desert roads and a collision between bus and a truck on the eastern desert road.
The accident caused the death of 22 people and the injury of 23 others.
And 16 people were injured on Tuesday morning in a rollover of a truck on the western desert road, in front of a sugar factory in Mallawy Center, Minya.
Minya Governor Osama al-Qady and police officers moved in the early hours of Tuesday morning to the scene of the first accident and followed up all the details first-hand.
The injured were transferred to Mallawy General Hospital.
The initial investigation showed that the truck was parked on the side of the road to change the tire, and it was hit from behind by the bus, which was coming from Sohag Governorate and heading to Cairo Governorate.