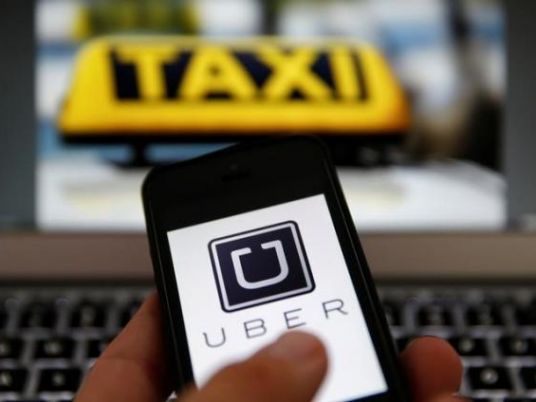 Uber CEO Dara Khosrowshahi, Chief of the US Mission in Egypt Thomas Goldberger, and Investment Minister Sahar Nasr launched a new service in Egypt dubbed "Uber Bus", as of Tuesday, December 4 – making Egypt the first country in the world to receive the service.
Uber Bus was announced as part of the company's investment plan in Egypt, as it pumps US$100 million over the next five years.
Nasr confirmed the Ministry's support to all companies expanding their activities in Egypt. She remarked that Uber's selection of the country was proof of its successful investment climate, following recent legislative reforms.
Uber will benefit from the investment law, Nasr continued, as well as the law on land transport services using information technology, and the state's developed infrastructure of roads and bridges.
She added that Uber inaugurated a new Center of Excellence in Cairo (the first in the Middle East) at an investment cost of $20 million, providing 600 jobs in 2017.
Uber's investments are in line with the State's plan to attract investments which provide jobs, and good services at a reasonable price for citizens, Nasr said.
CEO Khosrowshahi voiced his excitement to be in Cairo at the service's launch, claiming that the product "will improve transportation at affordable prices, by using Uber technology to enhance the mini-bus system."
"Uber is committed to expanding access to its application, by providing a range of low-cost services that will transfer more people around the city, and help cities cope with congestion problems," he continued.
"Egypt and the Middle East are extremely important for Uber, and we will continue to invest heavily in this part of the world."
Uber's Regional Director Abdellatif Waked thanked Nasr, for her role in supporting IT companies.
The company stated that it has been testing Uber Bus since September 2018.
The service will cover the areas of Nasr City, Heliopolis, downtown Cairo, and Mohandessin at the outset, and then expand to other areas across Cairo in the coming months.
Uber also announced its new Uber Lite application, a version of Uber that can operate under a slow Internet connection, and on older Android devices. It is scheduled for launch across the Middle-East early next year.
The new application is designed to book trips faster and easier, the company stated.
Edited translation from Al-Masry Al-Youm.