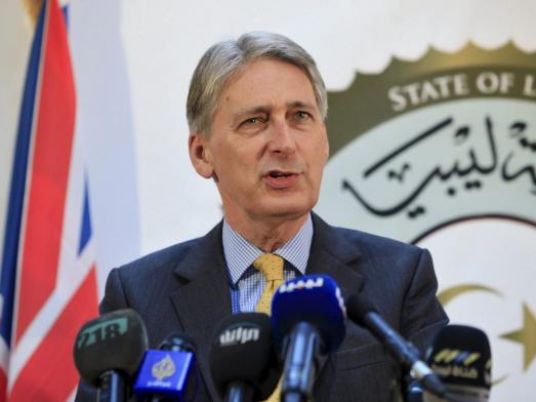 British Foreign Secretary Philip Hammond said on Monday he was deeply concerned about the state of the ceasefire in Syria and that a new initiative was needed to keep dialogue alive, after a sharp escalation of violence in the city of Aleppo.
Washington and Moscow said on Monday they were working hard to extend the truce to Aleppo, the divided city where fighting, including a missile attack on a hospital, has caused international outrage and put peace talks in doubt.
"There is a need for a new initiative in the Syria dialogue to keep it alive, the Syrian moderate opposition is finding it increasingly difficult to justify their participation in a political process," Hammond told reporters during a visit to Mexico City.
US Secretary of State John Kerry was in Geneva meeting other dignitaries on Monday to try to revive the two-month-old US and Russia-sponsored cessation of hostilities, which quieted guns for the first time during the five-year Syrian war.
The Aleppo fighting threatens to wreck the first peace talks involving the warring parties, which are due to resume at an unspecified date after breaking up in April when the opposition delegation walked out citing government ceasefire violations.
Hammond said he hoped for progress in coming days as Russia and the United States broker meetings on Syria in Geneva.
"I expect there to be further international meetings in the next week or so," Hammond said.
Future American foreign policy
Hammond was also asked about a speech on foreign policy given by US presidential hopeful Donald Trump last week, whose "America first" rhetoric was interpreted by some US allies as isolationist.
"I very much hope that whatever the outcome of the American elections, that the United States remains a country engaged in the affairs of the world, outward looking," Hammond said.
He added that irrespective of who won the US presidential election in November, Britain's relationship with the United States would continue.
Syrian Airstrikes on Tuesday
Following Hammond's comments, fighting and government shelling erupted east of Damascus overnight on Tuesday despite the temporary truce announced by the Syrian army in that area, a war monitor said.
The Syrian Observatory for Human Rights also said five people were killed in heavy rebel shelling of government-held areas of Aleppo, which was not included in a temporary truce announced by the Syrian government last week. An air strike south of Aleppo meanwhile killed at least three people, the Observatory said.