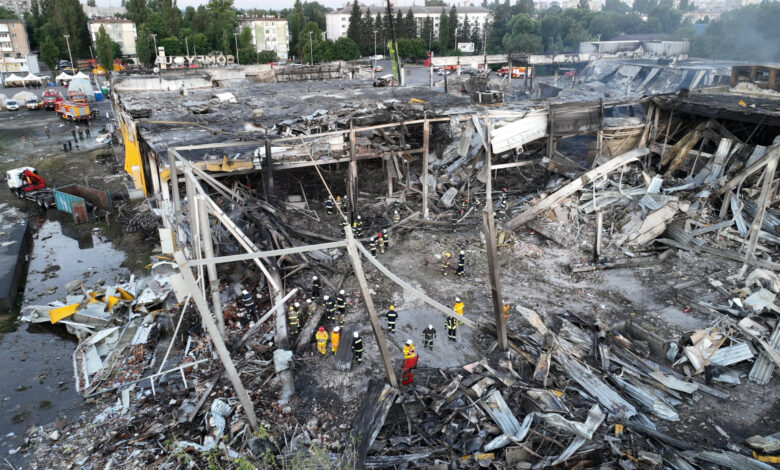 Ukrainian officials are investigating the air raid response at the Amstor shopping mall in Kremenchuk, before a Russian missile struck killing at least 18 people.
Hundreds of people had been at the shopping center before the air raid was announced on Monday afternoon.
"To ignore the air raid alarm is a crime, which once again was showed by the tragedy in Amstor," said Vitalii Maletskyi, Mayor of Kremenchuk.
"Visitors and staff must be evacuated to shelters during air raid alarms. In case of violation of this requirement, we will take measures, including criminal cases and closure of institutions."
Maletskyi said Ukraine's prosecutor general had visited the scene of the attack.
"We worked on strengthening the responsibility of the owners of shopping malls, shops and other crowded places for non-compliance with the rules of evacuation during the air raid alarm," Maletskyi said.
The mayor noted that on June 23, the mall had posted on social media that it would not close during an alarm. "From today [June 23] the shopping center is not closed during the air raid [siren.] The shopping center is open from 8 a.m. to 9 p.m. without breaks," the post read.
"What happened is the greatest tragedy in the modern history of Kremenchuk. The Kremenchuk community demands that those responsible for the war and the attack on civilians be brought to justice," Maletskyi said.