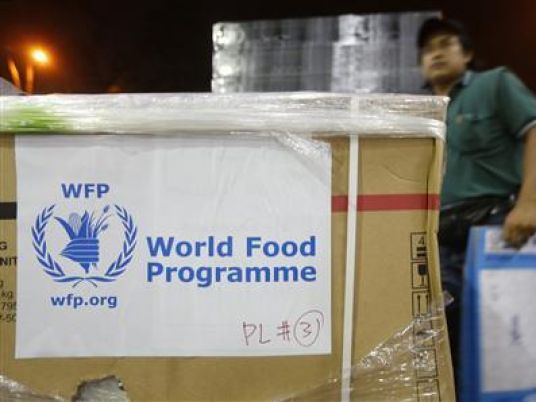 About 14 million people face hunger in Southern Africa because of a drought that has been exacerbated by an El Nino weather pattern, the United Nations World Food Programme (WFP) said on Monday.
The worst-affected country is Malawi, where 2.8 million people, 16 percent of the population, are expected to go hungry, followed by the Indian Ocean island of Madagascar where almost 1.9 million are at risk, WFP said in a statement.
In Zimbabwe, 1.5 million people, more than 10 percent of the population, face hunger, WFP said.
"With little or no rain falling in many areas and the window for the planting of cereals closing fast or already closed in some countries, the outlook is alarming," the UN agency said.
"WFP is looking to scale up its lean season food and cash-based assistance programmes in the worst-hit countries but faces critical funding challenges," it added.
The drought has hit much of the region including the maize belt in South Africa, the continent's most advanced economy and the top producer of the staple grain.
South Africa faces its worst drought in decades after 2015 was the driest calendar year since records began in 1904. Expectations of a dire crop this season could force the country to import up to 6 million tonnes of maize, over half of its consumption needs.
Maize prices in South Africa hit record highs on Monday, with the March contract for the white variety scaling a new peak of 5,106 rand ($304) a tonne, according to Thomson Reuters' data.
In countries such as Malawi, much of the maize crop is produced by small-scale farmers, often just to feed their own families. The vast majority are utterly dependent on rainfall as they cannot afford irrigation systems.
The drought has been worsened by an exceptionally strong El Nino weather pattern, a warming of ocean surface temperatures in the eastern and central Pacific that occurs every few years with ripple effects around the globe, scientists say.
El Nino events typically bring drier conditions to Southern Africa and wetter ones to East Africa. The dry, hot conditions are expected to persist until the start of the southern hemisphere autumn in April or May.
"One particularly worrying symptom of southern Africa's vulnerability to food and nutrition security is the alarming rate of chronic malnutrition. Levels of stunting among children in Madagascar, Malawi, Mozambique and Zambia are among the worst in the world," WFP said.