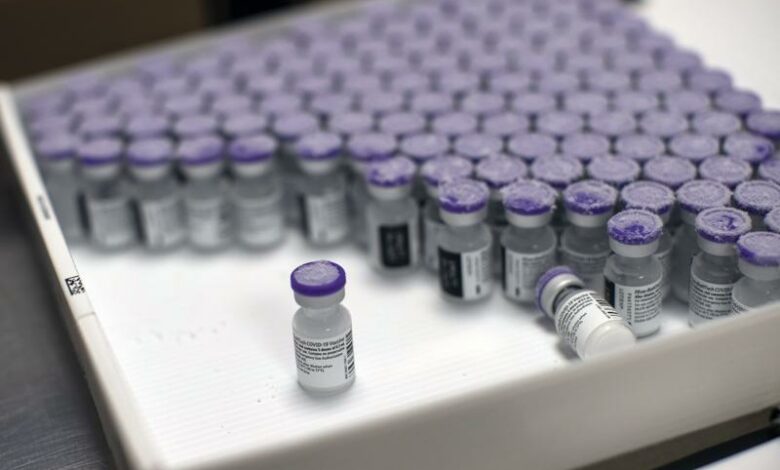 Egypt's Health Minister Hala Zayed announced that UNICEF has granted Egypt 63 refrigerators in which it can store doses of the Pfizer/BioNTech coronavirus vaccine. 
She explained that the units can store roughly 619,000 doses, with the Pfizer vaccine expected to arrive within days.
On Thursday, at the Cabinet headquarters in the new city of El Alamein, Zayed reviewed a report on the latest developments in dealing with the coronavirus crisis, as well as Egypt's vaccination campaign.
Egypt will soon receive more raw materials for the Sinovac vaccine, enough to manufacture 70.2 million doses, in addition to 20 million doses of Russia's Sputnik-V vaccine, 20 million doses of Johnson & Johnson's vaccine, 35.6 million doses of AstraZeneca, and 2.4 million doses of the Pfizer vaccine.
According to Zayed, the total number of vaccines that will be supplied from August until the end of the year will reach 148.2 million doses, which is enough to vaccinate 83.7 million citizens.
Egypt has a population of 104 million and had announced in June that it had vaccinated roughly 2.5 million people.