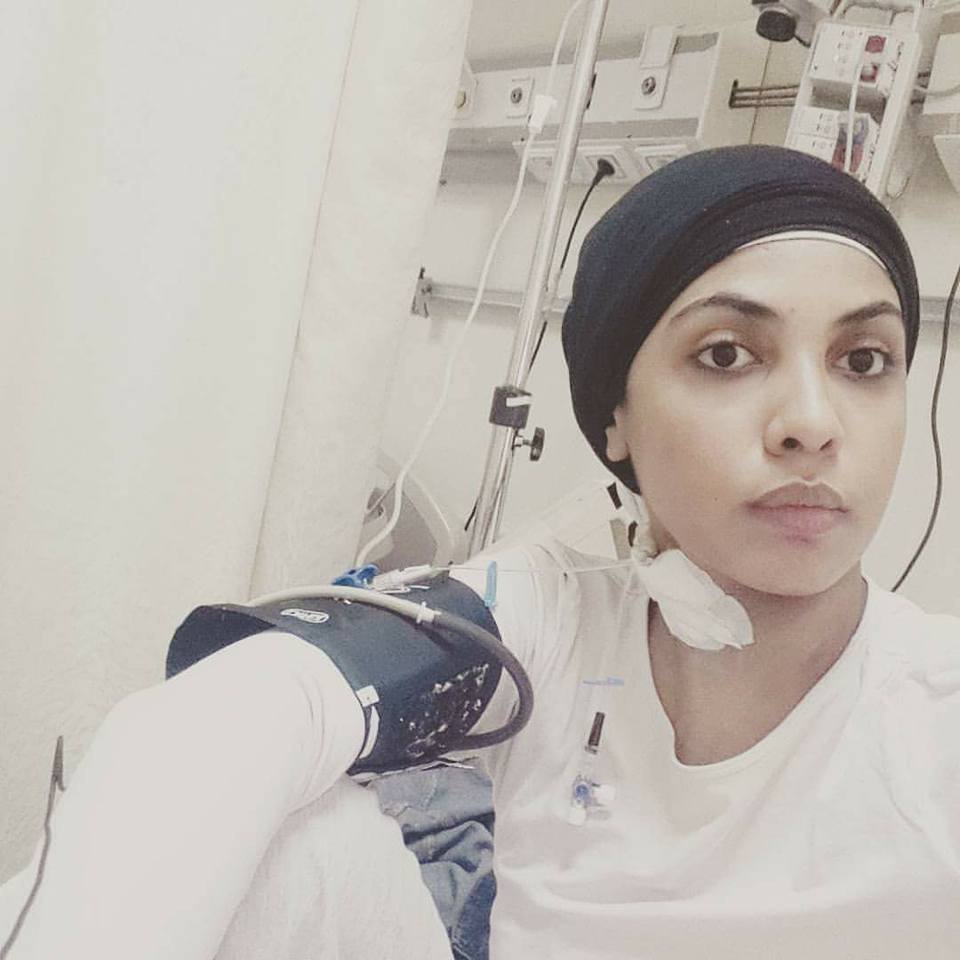 A young Egyptian media student with pancreatic cancer was prevented from taking her final exams at a private university, alleging that her condition could "upset her classmates" during the exam.
Mai Zakaria, 22, posted her story on social media, which quickly went viral. She discovered that she had pancreatic cancer when she was a freshman student but she insisted on continuing to attend all her classes and exams while making sure she injected her medicine every six hours.
She said her fight against cancer is not a stigma; she just wants to finish her school years peacefully. She had been taking her university exams normally until this recent case.
During her third year in the Higher Institute of Media at 6th of October University, Zakaria's conditioned worsened and she had to undergo an operation and enter intensive care for more than three months.
She asked for a special examination committee to allow her to take her exams in the hospital under their supervision, but the university administration immediately refused, saying that they don't send out special committees to students in prison so they wouldn't do it for her either.
The dean instead asked her to take the exam on campus. Zakaria defied her illness and left intensive care, with tubes and other medical equipment still attached to her, to go to the exam.
"My condition worsened and I could not take the exam last year, so I applied for a postponement; but I was surprised when the university told me that I'd already failed," she said.
After repeating her third year, Zakaria was allowed to attend the midterm exams and received high marks.
"This semester I was surprised that the management refused to let me take the final exam. I ran to the dean and asked her if I could bring my glucose solutions inside the exam room – just in case my condition worsened," Zakaria said.
The dean agreed and asked Zakaria to bring a medical report and give it to the university doctor.
"I went to the hospital and got a report to say that I'm a pancreatic cancer patient who needs frequent glucose injections as well as medical prescription with all my medications. When I gave the papers to the university doctor, he said: 'Sorry I can't. I would not be able to inject you with glucose if you fell into a coma'," Zakaria said
Zakaria went to the dean who took all the medical reports. She reassured me and told me not to worry because she will handle everything. Finally Zakaria agreed with the university administration to attend the exam "at her own risk" and use a special device to help her to take the glucose injection and medicines through a tube into her heart, which would help her to avoid falling into a coma.
"The day before the exam, instead of operating to connect the tube to my heart, I chose to do it in my doctor's clinic to save time and study for the exam," she said.
On her way to the exam one of her friends phoned her and said the dean refused to let her in because she is very sick and her condition would upset the other students.
"It was devastating, the last couple of days I was doing nothing but preparing for the exams, getting all the required papers so I would be allowed to take the exam … and suddenly all of that went with the wind," she said.
The university decided to prevent Zakaria from all finals exams unless she submitted another medical report to prove that her presence inside the exam room would not be dangerous and her mother signed a pledge confirming this.
Social media users who saw Zakaria's blog were outraged and the post went viral. They criticized the university's decisions and asked the Ministry of Education to take action and let her join the rest of the exams.
After strong pressure from social media and campaigns supporting Zakaia, the Ministry of Education decided that she can attend all her exams.