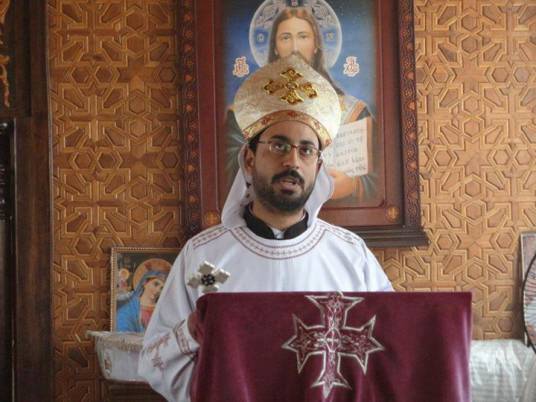 A Coptic priest was shot dead Saturday on al-Sentral Street in the North Sinai neighbourhood of al-Masaeed.
Gunmen shot dead a Coptic Christian priest in Egypt's lawless region in the third recorded instance of sectarian violence against Christians since President Mohamed Morsy was ousted.
The shooting in the coastal city of Arish was one of several attacks believed to be by Islamist insurgents that included firing at four military checkpoints in the region, the sources said.
A security source said Saturday that gunmen riding a motorcycle shot dead the priest, named as 39-year-old Mena Aboud Sharoben, who lived in Arish.
The source added the motivations behind the murder were not known.
Maspero Youth Union meanwhile denounced what they identified as Muslim Brotherhood attacks on churches, claiming sectarian attacks aimed at hurting the revolution and undermining people's demands for freedom.
"The president's supporters attacked [the] churches in Luxor, Qena, Minya, Towa, Sharm el-Sheikh and Marsa Matrouh," the statement said.
"We say to them, tear down all the churches, it is not going to stop us from building Egypt…We will use the stones of our churches to build our homeland."
The attack comes one day after unidentified gunmen launched simultaneous attacks with heavy weapons on security checkpoints in North Sinai, killing five police officers and a soldier, Reuters reported.
Morsy's Muslim Brotherhood has fiercely criticized Coptic Pope Tawadros II, the spiritual leader of Egypt's eight million Christians, for giving his blessing to the removal of the president and attending the announcement by armed forces commander General Abdel Fattah al-Sisi suspending the constitution.
Edited translation from Al-Masry Al-Youm