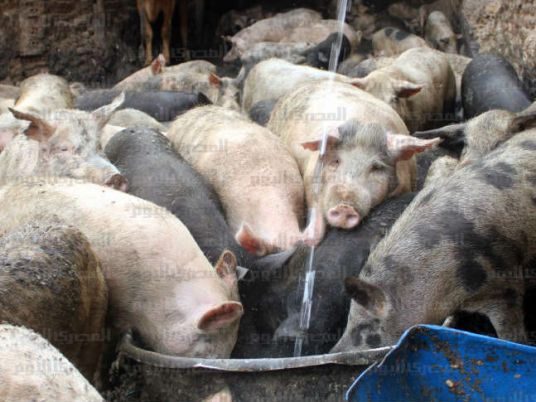 The Health Ministry has stressed that no cases of swine flu have been detected recently, as news reports emerge on several deaths from the disease over the past few days in a number of provinces.
It is rather a seasonal H1N1 influenza that is currently common locally, regionally and internationally, and not the so-called swine flu, according to Amr Qandil, the ministry's head of Preventive Medicine. That virus, according to Qandil, is responsive to Tamiflu dosages.
Concerning the H5N1 "bird flu", Qandil said all of the 1,037 suspected infections discovered since November 2015 all turned out to be negative.
It was earlier reported on Saturday that a fourth person suspected of having swine flu (H1N1) died in North Sinai on Friday, according to a medical source. New suspected cases have emerged over the past week, though officials have denied the new cases.
A woman died at a hospital in Beir al-Abd, raising the deathtoll to four since last Tuesday, according to the source, adding that eight other suspected victims have been quarantined inside the central hospital in Arish.
While the North Sinai Governorate denied the infections and death count in an official statement, nurses at al-Arish hospital told Al-Masry Al-Youm they left work at the hospital due to a shortage in protection for workers and patients in the quarantine unit.
Additionally, last week the Health Ministry department in Beheira confirmed a 50-year-old man died of swine flu.
Edited translation from Al-Masry Al-Youm