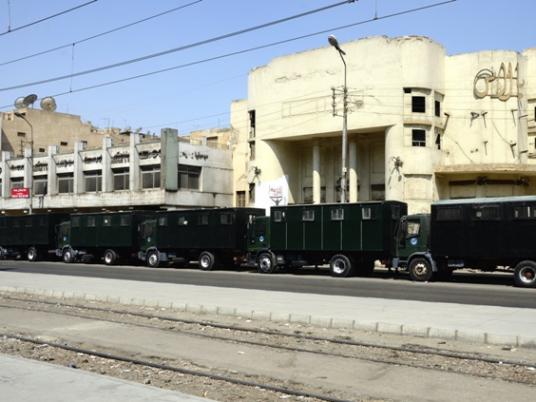 The public prosecution Monday called on relatives of victims of last week's clashes outside the presidential palace and witnesses to the events to submit testimony, state-run MENA news service reported.
Security forces intensified their presence at the entrances and exits of Ettehadiya Presidential Palace, where dozens of officers from the Republican Guard and the Armed Forces are stationed, as well as popular committees formed by protesters.
The number of protesters' tents set up at the palace gate increased to about 46, and the number of protesters there increased after marches headed to the palace to join the sit-in Sunday.
President Mohamed Morsy issued a constitutional declaration last month that gave him new powers and protected his decisions from judicial review, prompting widespread backlash and protests, including a sit-in at the presidential palace. Morsy canceled the declaration Saturday with a new declaration, although the new stipulated that the old one's effects were still in place.
The government has given the military the authority to arrest citizens to safeguard a constitutional referendum scheduled for Saturday, according to Reuters.
Opposition protesters marched around the area of the sit-in, chanting, "No to the Brotherhood or to Salafis … down with the rule of dictatorship."
Those at the sit-in on the side of the palace near the Heliopolis Sporting Club built a cloth booth and wrote on its entrance, "The Museum of the Revolution."
Inside the makeshift museum, protesters hung paper banners referring to events and clashes during the 25 January revolution and interim period afterward, including the "Battle of the Camel" attack in January 2011, the Mohamed Mahmoud Street clashes last November, the Cabinet building clashes last December, the Israeli Embassy clashes last September and the Abbasseya clashes earlier this year.
But in the nearby commercial district of Roxy, life returned to normal, and most stores opened their doors to customers.
Major and side roads around the palace were closed, causing traffic congestion in the area.
Edited translation from Al-Masry Al-Youm