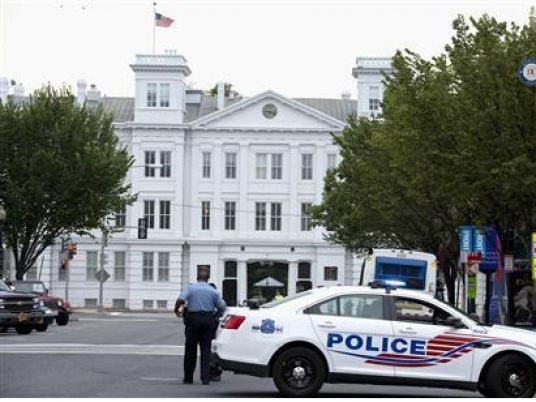 The United States Monday denounced Egypt's "worsening climate" for peaceful protests, the day after three activists were jailed for organizing an unauthorized march.
"The United States is deeply concerned about the worsening climate for freedom of assembly and peaceful expression in Egypt," State Department spokeswoman Jen Psaki said in a statement.
The activists, Ahmed Maher, Ahmed Douma and Mohamed Adel, were demonstrating against a new law banning all but police-sanctioned protests, calling it an attempt to stifle freedom of expression.
"The implementation of Egypt's restrictive demonstrations law has led to an increase in arrests, detentions, and charges against opposition figures, human rights activists and peaceful demonstrators," Psaki said.
In late November, the State Department had already criticized the new law, saying it didn't conform to international norms.
On Monday, it accused Cairo of sending "a chilling message to civil society at large."
The three activists, who spearheaded the 2011 uprising against Hosni Mubarak, were on Sunday sentenced to three years in jail.
It was the first such verdict against non-Islamist protesters since the overthrow of president Mohamed Morsy on 3 July and was seen by rights groups as part of a widening crackdown on demonstrations by military-installed authorities.
These convictions "should be reviewed," Psaki said, because they "do not contribute to an open electoral environment or a transition process that protects the universal rights of all Egyptian citizens."
Washington is has for months urged Egypt to make progress toward restoring democracy, in particular with the referendum on the new constitution scheduled for 14-15 January 2014.
The United States has also regularly over the past six months condemned the authorities' security crackdown and increasing repression of Morsy supporters, and, in October, suspended a large part of its $1.5 billion in annual aid to Egypt.
But Americans have never called Morsy's ouster a "coup d'etat," and Secretary of State John Kerry even said in August that the army's overthrow was "restoring democracy." He also accused the Muslim Brotherhood of having "stolen" the 2011 revolution.
For more than three decades, the United States has considered Egypt as one of its closest allies in the Arab world.