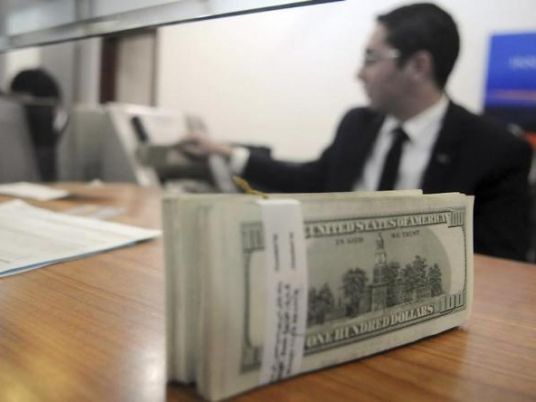 For the first time in four months, the exchange rate of the US dollar against the Egyptian pound fell below the level of LE18 on Monday in all banks operating in the local market.
Bankers said in statements to the state-run Middle East News Agency (MENA) that the supply of the US dollar in banks is increasing as is the demand for it.
For the first time in years, banks have more than US 8 billion, and have collected more than US20 billion from individual concessions and remittances of Egyptians working abroad.
The US dollar is currently being sold at LE17.96 at the National Bank of Egypt (NBE) and being bought at LE17.86.
The Commercial International Bank (CIB) and Al-Ahli Bank of Kuwait (ABK) are selling the US dollar at LE18 and buying it at LE17.90.
Mohamed Fathi, a banking expert, said that the coming period will witness further declines of the US dollar in the Egyptian market. He added that the Egyptian pound is trading below its value by more than 25 percent, with a price between LE13 and LE14 pounds per dollar.
According to reports from the Standard Bank, as well as investment banks Hermes and Beltone, the US dollar is projected to reach between LE15.5 and LE16 by the end of the year, compared to LE19 in earlier periods.