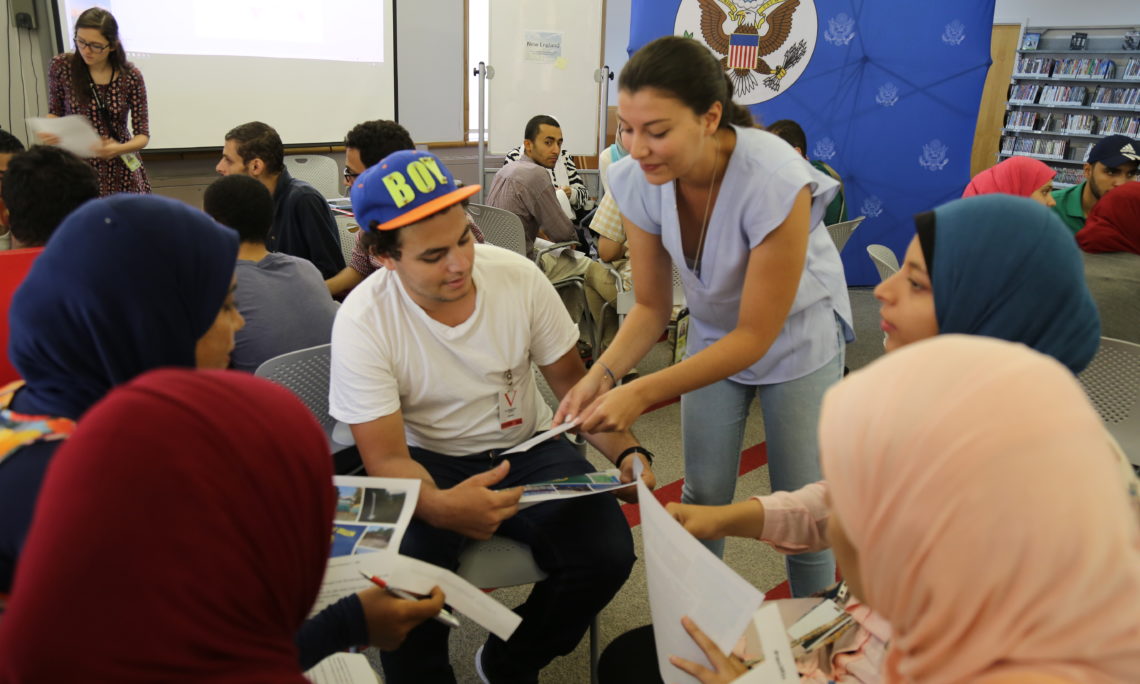 The US Embassy's American Center Cairo (ACC) announced on its official Facebook page that it will open again on Wednesday, January 30.
The ACC will resume its normal work after a closure that lasted almost two weeks due to the lapse in appropriations in the wake of the US government shutdown, according to their Facebook post on Jan. 14.
The center's return will include various events, such as lectures, movie screenings and more. The ACC has its own monthly calendar, which shows that the first upcoming event will be on Wednesday, Jan. 30.
The Wednesday event will be an English conversational club that will be discussing "Reflection on the Holocaust", while the last event in January will be a session titled "Don't Settle for Less: Get What You Deserve".
The ACC is located at the US Embassy in Cairo. It offers daily programs that include various cultural events. As stated on its official website, the ACC is also regarded as a "gateway to American policy, culture, society and values."
The center offers an online database that includes 14,000 books, audio books, movies and documentaries, English language learning resources, magazines, games and puzzles. ACC services are offered free of charge.
Check their monthly calendar: https://eg.usembassy.gov/wp-content/uploads/sites/156/ACCJan19.pdf 
Visit their official website: https://eg.usembassy.gov/
Photo credit: US Embassy and Consultant in Egypt website