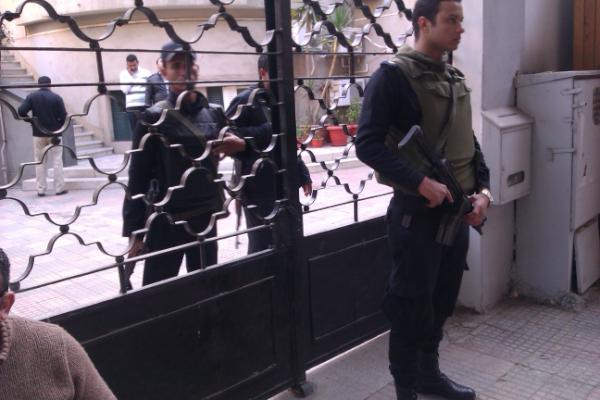 A US Judge arrived in Cairo on Monday for discussions about how to improve judicial cooperation between the two countries, independent daily Youm7 reported.
Marianne Bowler, a judge from the state of Massachusetts, will be in Egypt for a few days to meet with officials from the Justice Ministry, the Supreme Judicial Council and the Court of Cassation as well as head of the Court of Appeals Abdel Moez Ibrahim, according to Youm7.
During her visit, the American judge will also help with trainings in legal and negotiation skills, the drafting of commercial contracts and intellectual property rights, the report said.
Other outlets said the judge had come for other purposes.
Bowler is in Cairo to observe the trial of American NGO workers and to meet with their defense team, according to Al-Masry Al-Youm.
On Saturday, US State Department Spokesperson Victoria Nuland expressed a desire to engage with Egypt's judiciary about the NGO case.
"Our view has been that we need to talk to all branches of the Egyptian government about this, including to the judiciary about the fact that we viewed the situation as unclear as a matter of Egyptian law, and that that needs to be cleared up with the executive in terms of its oversight of the judiciary," she said.
Many of the suspects, including six US citizens and eight other foreigners, left Egypt last month after a travel ban was lifted according to a court ruling. They worked for several NGOs accused of receiving foreign funding and operating illegally in the country.
During Parliament's session Sunday, MPs fiercely criticized the cabinet for allowing the suspects to travel. The court has since summoned their return for the trial.