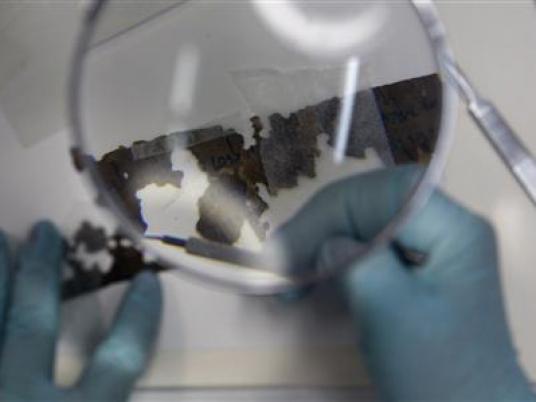 Egypt's 44-year-old goalkeeper Essam el-Hadary saved two spot-kicks as the seven-time champions reached the African Nations Cup final by edging Burkina Faso 4-3 in penalties on Wednesday.
Hadary saved the last two kicks from Burkina Faso after Egypt had squandered their opening shot and looked to be on their way out of the tournament.
The oldest player to compete at a major championship stopped penalties from Herve Koffi and Bertrand Traore.
The match ended in a 1-1 draw after Mohamed Salah handed Egypt a 66th-minute lead but Burkina pulled level seven minutes later through Aristide Bance.
Egypt, on course for a record extending eighth title, now await their opponents in Sunday's final in Libreville as Ghana and Cameroon play on Thursday in Franceville in the second semi.
The result was a cruel blow to the Burkinabe who were definitely the more adventurous team but could not pull through despite their multiple chances.
They were forced to come back after Egypt snatched the lead through Salah with a superb curling shot into the top corner at the end of a rare attack.
Egypt, who had not conceded a goal in the tournament, finally had their defences breached when a clever back-heel from Steeve Yago and a chip from captain Charles Kabore was swept home from close range by Bance.
Hadary, who won titles in 1998, 2006, 2008 and 2010, was busy in the game, particularly in the closing stages as he made a fine stop from Traore's free kick and tipped over an effort from Banou Diawara on the stroke of full time.
"We knew it would be difficult because Burkina were powerful and very quick. They were much fitter than us. They were even better in the second half with aggressive attacking. They wasted so many chances," Egypt coach Hector Cuper told reporters.
"Our players were fatigued so we aimed for the penalties because anything could happen there."
Abdallah el-Said had his first kick saved to give Burkina an immediate advantage but Hadary held firm in the end.
"We should have won because we showed our skills and stamina and determination and we had the opportunities," Burkina coach Paulo Duarte said.