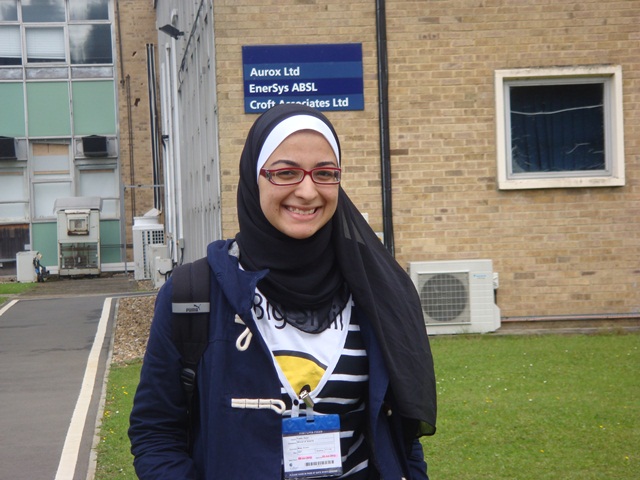 The host of the TV channel Third State, Azza AlHenawy, who was suspended for criticizing the performance of President Abdel Fattah al-Sisi and the Cabinet following the Alexandria and Beheira floods, said she had also been suspended under toppled President Hosni Mubarak.
According to AlHenawy, she was suspended before the January 25 revolution under Mubarak due to a question she directed to former Shura Council Speaker Safwat al-Sherif.
AlHenawy discovered the reason behind her suspension six months later, she said on TV channel OnTV Tuesday evening, during the al-Sada al-Mohataramun talk show with host Youssef al-Husseiny.
"Maspero better take the insects out of the studios instead of suspending me from work," AlHenawy said about her most recent suspension.
She was told during interrogations that she had no right to disclose her opinion on state TV, but was free to do so on privately-owned channels, she mentioned.
AlHenawy was suspended by head of Maspero, Essam al-Amir, because she did not follow the script of her program "Akhbar al-Qahera", presented on the Third Channel, last Sunday.
A Maspero source told Al-Masry Al-Youm that AlHenawy has been referred to investigation for deviating from the script and casting her personal opinion during a TV news show.
During a four-minute video, AlHenawy criticized the performance of the government, as well as president Abdel Fattah Al-Sisi, arguing that they hadn't made adequate plans or created real programs to resolve the country's issues. She also discussed issuing new accountability laws to monitor their promises.
The anchor's suspension occurred at the same time as the arrest of journalist Hossam Bahgat, who was arrested by the military intelligence service on Sunday.
Bahgat was accused of publishing news that could harm national security, after publishing a few stories on Madamasr.com.