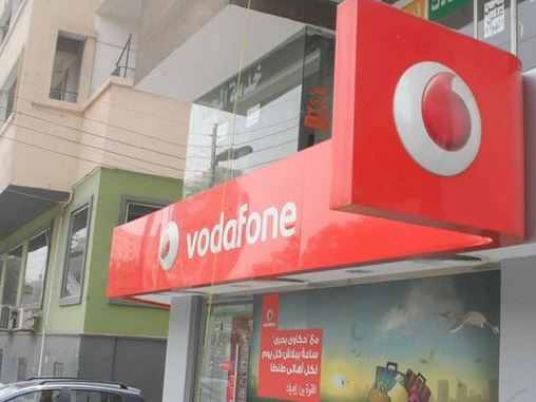 In an attempt to reach a wider sector of customers, Vodafone Egypt launched a new mobile application for blind and visually impaired users called "E3rafli" (an Arabic word for "Find out for me") to help them recognize basic things and services through their mobile phones.
E3rafli can determine the colors, identify the value of Vodafone scratch cards and charge them up easily. Moreover, it will enable customers to recognize each denomination of the Egyptian currency and count it on the go.
"The digital solution will enable you to recognize the digital cashier when paying and read the taxi meter once you finish your trip by directing your mobile camera towards the selected item," said Vodafone in an official statement on its website.
The application was first announced by Vodafone at the Cairo Information and Communication technologies (ICT) conference in November 2016.
Ayman Essam, Head of Legal and Foreign Affairs at Vodafone Egypt, said that E3rafli works to help visually impaired customers to solve many of their daily problems. In a press statment, Essam explained that Vodafone Egypt, with this new technology, has enabled the blind and visually impaired Egyptians, whose numbers reach upwards of 4 million, to live their life normally.
The launch of this application comes as part of the social responsibility actions undertaken by Vodafone Egypt, and its keenness to use technology to create sustainable solutions, thus improving the community and its categories, explains Essam. "[In this way] Vodafone Egypt becomes the first telecom company that finds a digital solution on the mobile phone to support blind and visually impaired persons," he said.
He confirmed that the app shows Vodafone Egypt's keen interest in developing the right technology to serve people with disabilities; pointing out that if the right tools and potentials were provided to them, those with disabilities would contribute greatly to the country's social development.