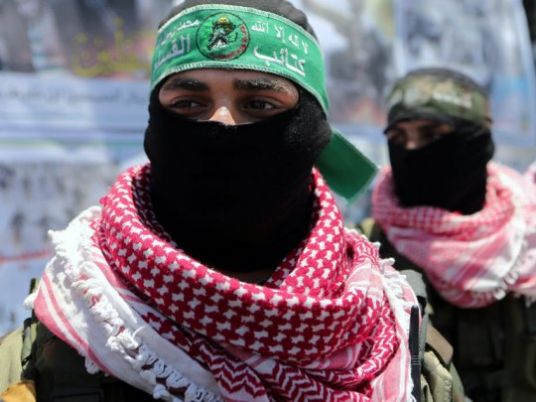 Hamas played down on Sunday the possibility that the energy crisis in the Gaza Strip would lead to renewed hostilities with Israel and said relations between the Islamist group and Egypt were improving.
"We in Hamas do not initiate wars and we do not expect one, this is our political assessment," Khalil al-Hayya, Hamas's deputy leader in the Gaza Strip, told reporters in Gaza. The two adversaries have fought three wars, most recently in 2014.
"We do not expect war because we are not interested and the occupation also say they are not interested," he said, using the group's term for Israel.
Tensions over power supplies in recent weeks have led to speculation there could be a new conflict between the two sides.
Israel said last week it would reduce electricity supplies to the Gaza Strip after the Palestinian Authority (PA), which is pressing Hamas to relinquish control of the enclave seized in 2007, limited how much it pays for power to the area.
The decision was expected to shorten by 45 minutes the daily average of four hours of power that Gaza's 2 million residents receive from an electricity grid dependent on Israeli supplies, the officials said.
The West Bank-based Palestinian Authority blamed Hamas's failure to reimburse it for electricity for the reduction in power supplies.
Separately, a Palestinian official, who spoke on condition of anonymity, said on Sunday that Cairo had agreed in talks last week with a Hamas delegation to sell the group fuel to get the Gaza Strip's sole power station back online.
Fuel for the small plant ran out two months ago, and a resumption of operations could give Gazans power for eight hours a day.
There was no immediate word from Egyptian officials on whether a deal had been struck, and Hayya declined to confirm any agreement.
He said Hamas's newly elected Gaza leader, Yehya al-Sinwar, had met in Cairo with Egyptian officials and discussed securing the frontier with Egypt's Sinai peninsula, where Islamist State fighters have killed hundreds of policemen and soldiers.
Egypt has accused Hamas of aiding the militants, an allegation the group denies, and has kept its border crossing with the Gaza Strip largely closed. Israel also maintains tight restrictions along its frontier with the enclave.
Hamas-appointed security chief Tawfiq Abu Naeem, one of the delegates to Cairo, recently toured the Egyptian border and issued new orders to tighten security there.
"Securing borders is a joint interest. We are keen and we have the determination and the ability to prevent any harm to reach out for Egypt from Gaza," Hayya said.