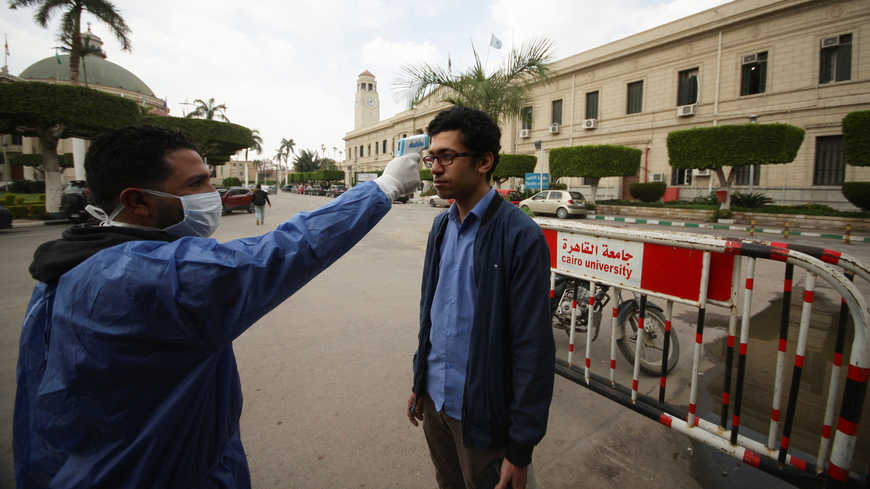 The World Health Organization (WHO)'s Representative in Egypt John Jabbour on Tuesday warned that Egypt is at a crossroads in the battle against the coronavirus and failure to abide by the state's instructions could lead to a scenario similar to Italy and Spain.
In an interview with Ahmed Mousa on his TV show "Ala Masaolity" (On My Responsibility), Jabbour said that many Egyptian citizens remain unaware of just how dangerous the coronavirus is.
He urged people to consult a doctor if they suspect any symptoms of the virus.
The number of infected cases will drop in around two weeks if the state's instructions are followed, Jabbour said, asserting that this responsibility is in the hands of the Egyptian people.
Egypt imposed a two-week nationwide curfew from seven pm until six am beginning on Wednesday, extending school closures an additional two weeks.
Egypt also announced that shops will be closed from five pm until six am during the week, while all stores will be subjected to a complete shutdown on Fridays and Saturdays. All means of public and private transportation are suspended during curfew hours.
The closure decisions do not include bakeries, pharmacies, grocery stores or supermarkets outside shopping centers, Prime Minister Mostafa Madbouly said, adding that restaurants will be limited to home delivery only.
The new measures announced on Tuesday also include the suspension of schools and universities across the country for two more weeks starting Wednesday, as well as the closure of all cafes, bars, cafeterias, and restaurants nationwide all day.
The Prime Minister instructed the Interior Ministry to remain "firm and decisive" in dealing with any citizen who violates the curfew or any other measures against the spread of the virus, with violators facing penalties from a fine of LE 4,000 to imprisonment.
Egypt confirmed on Tuesday 36 new coronavirus cases and one additional death, bringing the total number of cases confirmed so far in the country to 402.
Twenty people have died from the virus in Egypt, as well as two senior military officers.