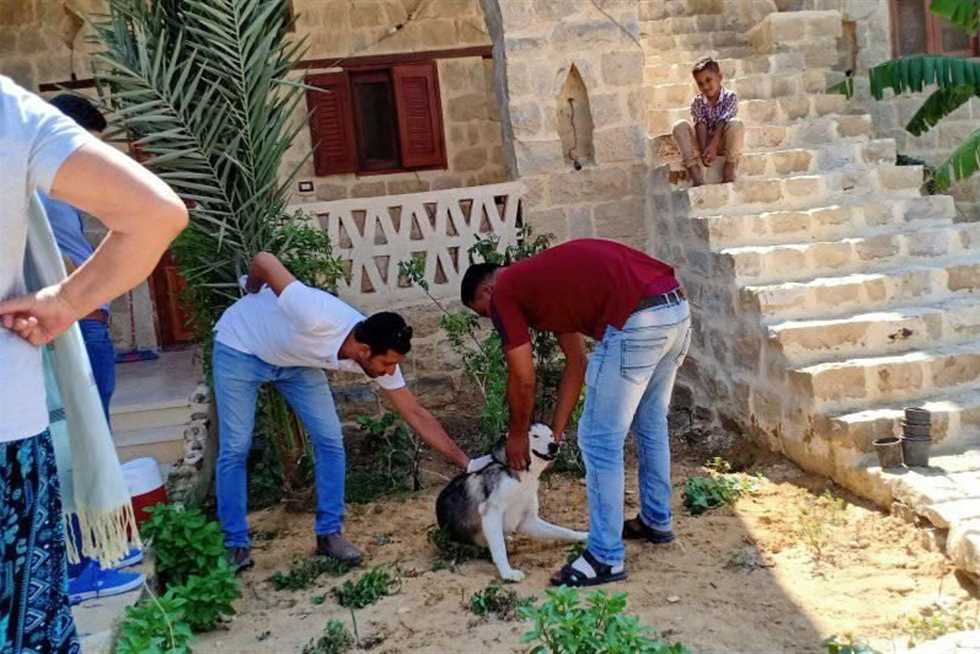 Tunis Village in Fayoum is a relatively peaceful place, with lush green areas enjoyed by locals and visitors alike. For years, humans and animals have coexisted in the village without a problem.
That all changed when the government began poisoning stray dogs. 
After his dog was poisoned, Ibrahim Abla, head of the local Arts Center in the village, quickly launched a fierce counter-campaign on social media titled, "Why Do You Kill Me?" in response to the mass poisonings. 
Abla's campaign immediately evoked public outcry and overwhelming support from community members, human rights organizations, and veterinary doctors, he stated in an interview with Al-Masry Al-Youm.
The next day Abla held a meeting with veterinary doctors and activists from Cairo, wherein he laid out the campaign's course of action.
"We agreed to conduct a vaccination campaign, and we started making an inventory of dogs in Tunis [village], whether owned or stray, to vaccinate them, so that there wouldn't be a pretext to kill them."
Additional support for the campaign came from social media, where visitors to the village shared their interactions with the stray dogs living there, stressing their friendliness.
Tunis is a rural village, and it is not uncommon to see dogs, donkeys, and other animals roaming the streets. 
"If you do not like animals, don't visit the village," Abla said.
To promote his campaign, Abla is holding a competition for cartoonists, the theme of which is violence against dogs.
A celebration will be held in the village on October 16, to feature the artworks of participants and educate attendees on how the ancient Egyptians used to deal with animals.
The government is no longer poisoning dogs in Tunis Village.
Edited translation from Al-Masry Al-Youm