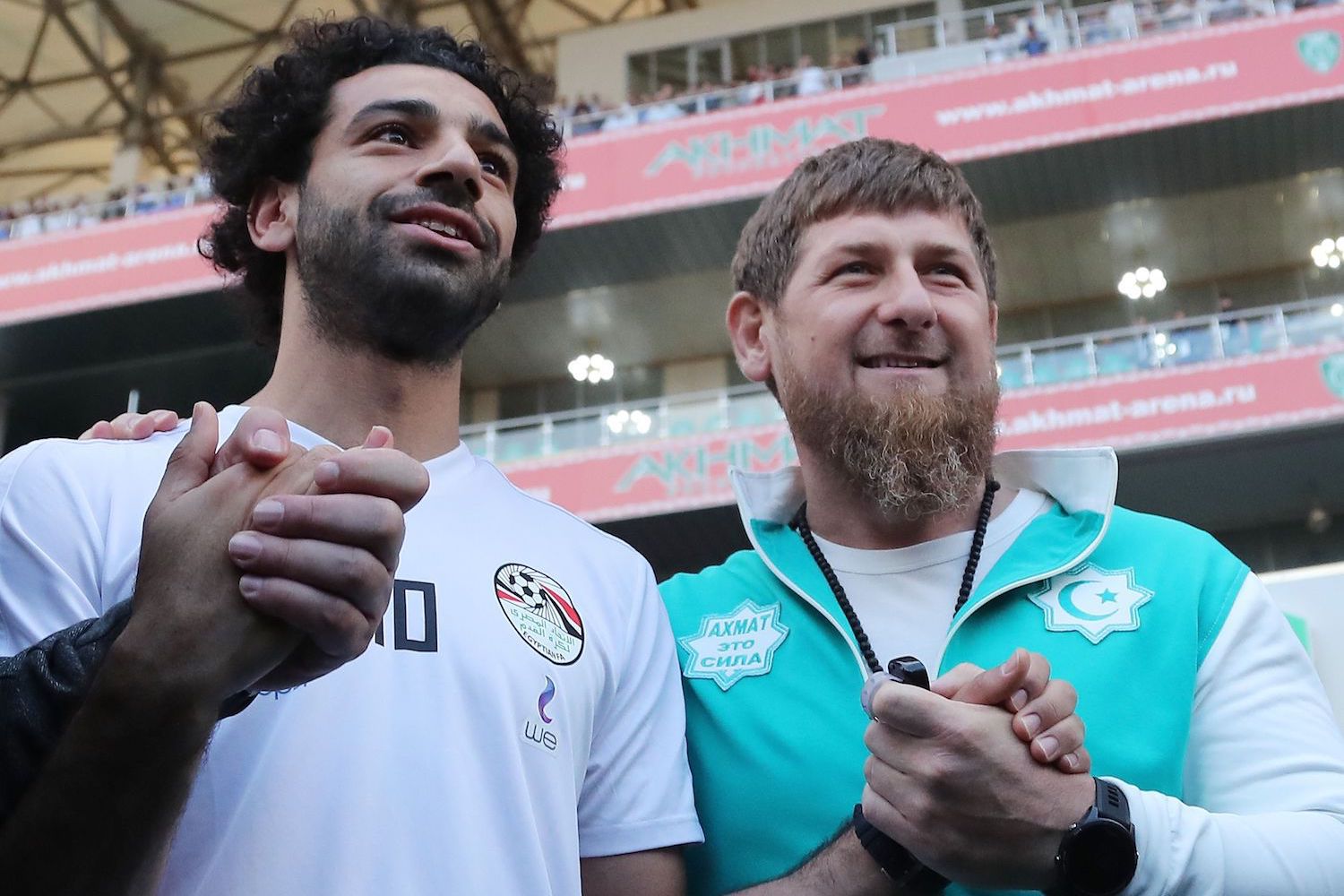 CNN has reported on Sunday that football superstar Mohamed Salah is considering leaving the National Team, following discontent over being embroiled in politics after Chechnya leader Ramzan Kadyroz granted Salah honorary citizenship, according to an anonymous source "close to Salah."
The news was controversial back in Salah's homeland, with some of the forward's countless Egyptian fans skeptical of the claims, especially with no reliable source having confirmed or denied the reports. Salah, active on social media, has said nothing regarding the CNN report.
Earlier, media spokesperson of the Egyptian Football Association (EFA) Osama Ismail expressed shock at the claims and denied them, saying that all of the EFA was surprised by the news.
"Salah has not informed the management of the EFA mission of anything regarding this issue," Ismail said, stressing that the only credible sources is Salah's twitter account.
"Salah usually tells the EFA any important decision and this has not happened as we have spent the whole day together during the team's training, in the dining room and in the meeting room, and Salah did not talk with any member of EFA about this issue", he continued.
Ismail also commented on Salah's disapproval of the political controversy over the Chechnya president, saying that Egyptian team is partaking in a sports event and simply following FIFA procedures, with no talk of politics going on.
Top officials from the Egyptian national team and Chechnya later told Russia Today that Salah made no complaints of feeling exploited, and will not leave the camp.
"Mohamed Salah is at the camp and training with his teammates. He has been at all matches. He has not expressed any unhappiness to any officials. There hasn't been any mention of anything like that," Ismail spoke to Russia Today by phone from Chechnya. "He is here – eating his dinner next to me right now."
Issam Abdel-Fatah, chairman of the referees committee of the EFA, criticized the media controversy over Salah's photo with the Chechnya leader, and denied claims about Salah's intention to leave the national team, doubting the CNN's accuracy.
Egypt Today magazine reported that sources close to Salah said that the player denied the news, advising the media and his fans only to trust his own words on social media.
Salah's fans were heartbroken at the news, expressing their sadness on social media with the top trending Arabic hashtag, #Im_with_Salah, filled with begging for him to stay, Salah viewed as the only hope left for Egyptian football.
Other users in the hashtag supported the forward's supposed decision in leaving over political exploitation, understanding that all he wanted to do was play football.