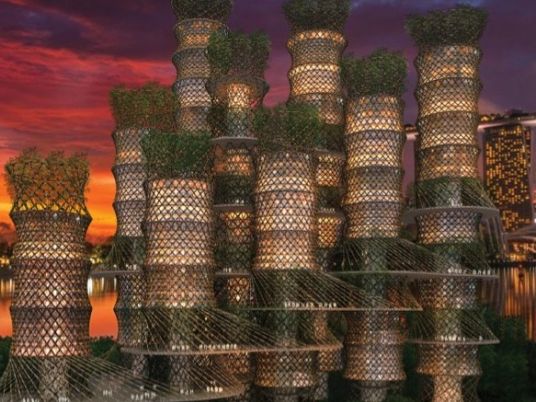 A second round of category winners were announced at the World Architecture Festival in Berlin on Thursday, including a resort and a music hall in China and a church in Germany, with the winning completed projects going on to compete for Building of the Year.
Winners include Chengdu City Music Hall in China by Aedas; Zaha Hadid Architects' Investcorp Building for Oxford University's Middle East Centre at St Antony's College, Oxford, UK; Aim Architecture's Fushengyu Hotspring Resort, Mianyang, China; HCMA Architecture + Design's Grandview Heights Aquatic Centre, Surrey, Canada; St Trinitatis Church, Leipzig, Germany, by Schulz und Schulz; and Ayla Golf Academy & Clubhouse, Aqaba, Jordan, by Oppenheim Architecture.
Category winners will go on to compete for either Building of the Year and Future Project of the Year on Friday.
Find the full list of day two winners at www.worldarchitecturefestival.com/day-two-winners.
The World Architecture Festival takes places in Berlin from November 16-18.