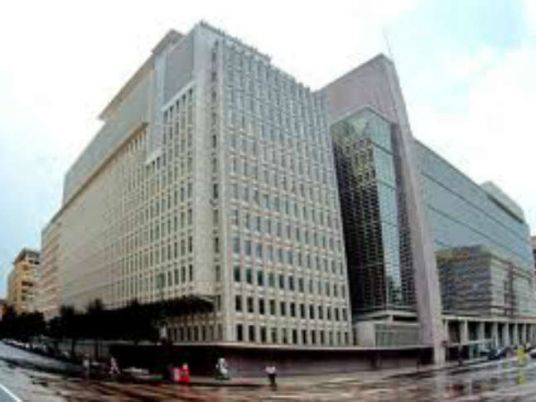 Investment and International Cooperation Minister Sahar Nasr and World Bank director Nagy bin Hussein signed a $530 million agreement on Tuesday to support development of the health care sector in Egypt.
Health Minister Hala Zayed and Prime Minister Mostafa Madbouly attended the signing ceremony.
The agreement reflects the political leadership's absolute confidence in the priority of the health sector, and the Bank's conviction in the effectiveness of government reforms to bring about a comprehensive surge in health care services in line with the people's demands, Nasr said.
According to Nasr, the government is closely watching the development of various health care services, especially primary and community services, family planning services, and promoting curative and preventive efforts to combat Hepatitis C.
The aid provided through the agreement is the largest the World Bank has given Egypt in the field of health, Nasr said.
The aid was provided to fund a program submitted by Madbouly to the House of Representatives to develop the health sector and reduce the spread of Hepatitis C, she said.
Government efforts so far have contributed to the treatment of nearly two million Hepatitis C patients, but greater efforts are needed to identify more carrying the disease according to Nasr.
The agreement also supports the comprehensive health insurance program of the government, she added.
Zayed said that the aid will be directed to fund large-scale counter Hepatitis C campaigns, targeting about 45 million citizens.
Free treatment will be provided to any infected person, she added.
It will help enhance the quality of basic health care services in 600 health units and 27 hospitals in 10 governorates as a first stage, within the following areas; Port Said, Ismailia, Suez, North Sinai, South Sinai, Qena, Luxor, Aswan, Alexandria, and Matrouh.
Zayed added that the aid will be directed to promoting safe blood transfusion, which is one of the highest sources of infection in Egypt.
All blood bags will be examined with the latest technologies to detect diseases transferred through the transfusion, she said.
The aid will also be used to purchase 30 new blood donation units and 15 blood transfusion vehicles, Zayed mentioned.
Bin Hussein said the agreement reflects the World Bank's full support for the economic and social reform efforts in Egypt and it's agreement with the vision of President Abdel Fattah al-Sisi, who believes that macroeconomic reforms require parallel reforms aimed at strengthening social protection networks for the poor, and a comprehensive development of the social services system, especially in education and health sectors.
He praised new projects in Egypt, especially the new administrative capital, as well as the legislative reform carried out by Egypt recently, which have contributed to the improvement of the investment and business environment.
Edited translation from Al-Masry Al-Youm