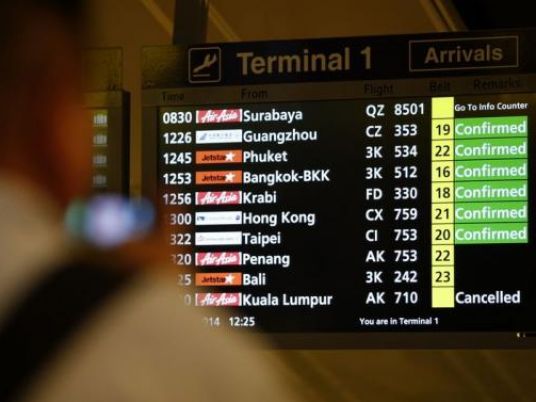 Traveling through Nigeria's Port Harcourt International Airport any time soon?
Sorry for your luck.
The African terminal received the unfortunate distinction of being named "world's worst airport" in 2015 by travel website The Guide to Sleeping in Airports.
This year's survey, which asked fliers to identify the world's worst and best aviation terminals, attracted 26,297 qualifying responses.
Despite the site's name, airports weren't just rated according to how easy it is to take a nap while inside them.
Sleeping in Airports' readers were asked to judge facilities in four categories: comfort, conveniences, cleanliness and customer service.
What landed Port Harcourt at the top of the pile?
Respondents reportedly complained about unpleasant and unhelpful staff, alleged corruption, a severe lack of seating, broken air-conditioning and the fact that the arrivals hall was inside a tent.
"The good news is that some areas of the terminal have been recently renovated, meaning you can expect actual walls, floors and windows," says the website.
"Though it is a far cry from reasonable, improvements are being made."
Consistently bad: Saudi Arabia's King Abdulaziz International Airport
CNN has asked for a comment from aviation authorities in Nigeria, but so far no response.
Remarkably, Port Harcourt didn't even appear on last year's worst airports list.
There were quite a few repeat offenders on this year's list though, as well as some notable omissions.
Filipinos will be pleased to hear their long maligned Ninoy Aquino International Airport Manila Airport, crowned worst airport three years in a row before slipping to fourth place last year, didn't even make this year's top 10.
Saudi Arabia's Jeddah King Abdulaziz International Airport held onto its position as world's second worst airport.
Voters were annoyed by the chaotic, crowded, unclean airport — particularly within the Hajj terminal.
"From smoking in non-smoking areas to the bathroom odor wafting out into the lounges, few people sang praises after spending time here," said Sleeping in Airports.
"Multi-hour immigration queues with distracted and absent officers further aggravated travelers."
Fortunately, the site said Jeddah's days on the list are likely numbered — the new Jeddah Airport is scheduled to open mid-2016.
Nepal's Kathmandu Tribhuvan International Airport held onto the same spot as last year — third.
Last year's worst airport, Benazir Bhutto International Airport in Islamabad, Pakistan, slipped to ninth place, while Tashkent International Airport in Uzbekistan rose a spot to move from fifth to fourth place.
Not a single United States airport appeared in this year's top 10, though Europe can't say the same.
France's Beauvais-Tille Airport slipped in to land the number 10 spot.
"Grievances from voters are detailed and far-reaching, but generally revolve around the absence of chairs, kind staff, sufficient toilets and hygienic standards," says Sleeping in Airports of the Paris facility.
Worst airports of 2015
1. Port Harcourt International Airport (Nigeria)
2. King Abdulaziz International Airport (Jeddah, Saudi Arabia)
3. Tribhuvan International Airport (Kathmandu, Nepal)
4. Tashkent International Airport (Uzbekistan)
5. Simon Bolivar International Airport (Caracas, Venezuela)
6. Toussaint Louverture International Airport (Port au Prince, Haiti)
7. Hamid Karzai International Airport (Kabul, Afghanistan)
8. Tan Son Nhat International Airport (Ho Chi Minh City, Vietnam)
9. Benazir Bhutto International Airport (Islamabad, Pakistan)
10. Beauvais-Tille International Airport (Paris)
Best airports of 2015
Turning to the list airports actually do want to end up on, there were few surprises on Sleeping in Airports world's best airports of 2015 roundup.
Singapore's Changi International, as it has for the last two decades, held onto the top spot.
"It's hard to know where to begin when it comes to describing the airport's strengths," said Sleeping in Airports.
"Perhaps, it's the extreme efficiency experienced when moving from the airplane to the city center? Or maybe it's the luxurious layover indulgences, which include a fish spa, a sauna, a butterfly garden, showers and a koi pond?"
The top 10 list was dominated by Asian airports, with Seoul, Tokyo, Taipei and Hong Kong rounding out the top five.
1. Changi International Airport (Singapore)
2. Incheon International Airport (Seoul, South Korea)
3. Haneda International Airport (Tokyo, Japan)
4. Taoyuan International Airport (Taipei, Taiwan)
5. Hong Kong International Airport
6. Munich International Airport (Germany)
7. Helsinki International Airport (Finland)
8. Vancouver International Airport (Canada)
9. Kuala Lumpur International Airport (Malaysia)
10. Kloten International Airport (Zurich, Switzerland)