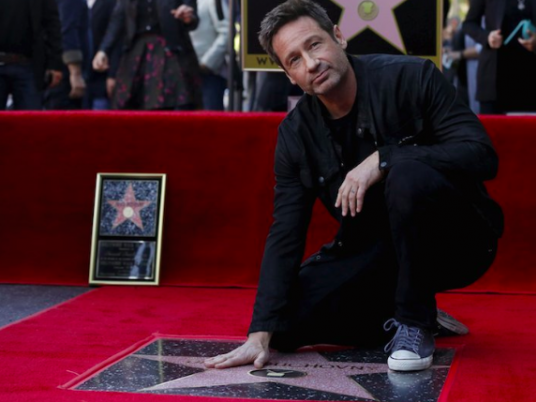 "The X-Files" actor David Duchovny got his star on the Hollywood Walk of Fame on Monday, a day after the cult television series returned to small screens to fanfare in the US.
"It's surreal, it's a surreal moment and it's a surreal event, everything just seems… it feels like something coming out of a movie, in a strange way," joked Duchovny, 55, who plays Special Agent Fox Mulder.
Mulder and his partner Dana Scully, played by Gillian Anderson, returned for a mini series to great excitement among "X-Files" fans.
"I'm never confident about a success, but I'm confident that we made a really good show again," said Duchovny, who won a Golden Globe in 1997 for his turn as Mulder and again in 2008 for his role as Hank Moody in the hit comedy-drama series "Californication".
The latest "X-Files" received decidedly mixed reviews from critics.
"Like Mulder, I want to believe, but with a messy new beginning like this, Chris Carter (the producer) and crew are making it pretty hard," wrote Kaly Soto in The New York Times.