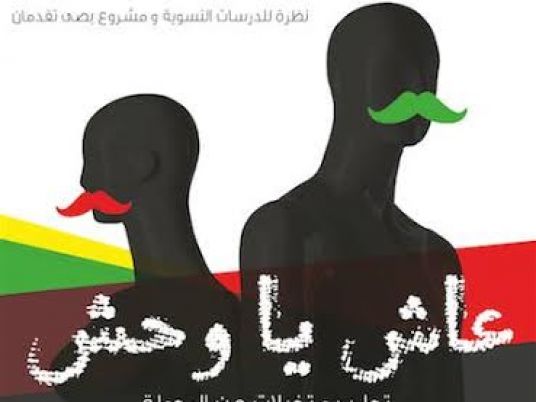 In an unprecedented move, Masreya Media and Zawya (Odeon) Cinema teamed up last week in an effort to showcase a feature-length film with audio descriptions for the blind and visually impaired.
"This venture aims to fight the marginalization of visually disabled individuals and increase their integration in society by offering a unique experience to those who are deprived of enjoying cinema like others," producer/director Marianne Khoury and co-managing partner of Misr International Films and Zawya cinema, told Egypt Independent.
The movie selected for the inaugural event was Youssef Chahine's classic epic "Al-Nasser Salahdin" (Salahdin the Victorious), a historic film recounting Muslims' attempt to take back the Holy Land, Jerusalem, from the crusaders.
The film started with a crowd of both blind and visually impaired people sitting in the audience, along with their family members and friends. Everyone was looking forward to this 'first-of-its-kind' experience in Egypt, specifically catered to them on Zawya's screen.
"More than 30 audience members came to the Odeon Cinema in downtown Cairo, from the capital and other governorates, showing a great deal of interest in the idea," Khoury said.
Audio description is an increasingly popular technique that is used globally and allows the blind or people with low visibility an opportunity to enjoy films, television programs, operas, theater performances and even exhibitions through a detailed narration process.
From actors and costumes, to body language and facial expressions, everything is depicted prior to the beginning of the screening and again during scenes that are crucial to the story line.
According to Khoury, an intensive workshop was held where the film director, a visual consultant, an Arabic linguist, as well as editor and quality control specialists came together to develop meticulous audio descriptions that were written and then timed.
As the concept proved to be successful, the special screening is perceived as the first step in a long journey to integrate people with disabilities, including blindness and poor vision, into society.
"This is only the beginning," Khoury said. "Plans are underway to expand our efforts and provide more exhilarating, cinematic experiences to those who yearn for them."
Watch a
glimpse
of the film screening featuring audio description.
Zawya (Odeon) Cinema is located at 4 Abdel Hamid Said St. off of Talaat Harb St., downtown, Cairo.