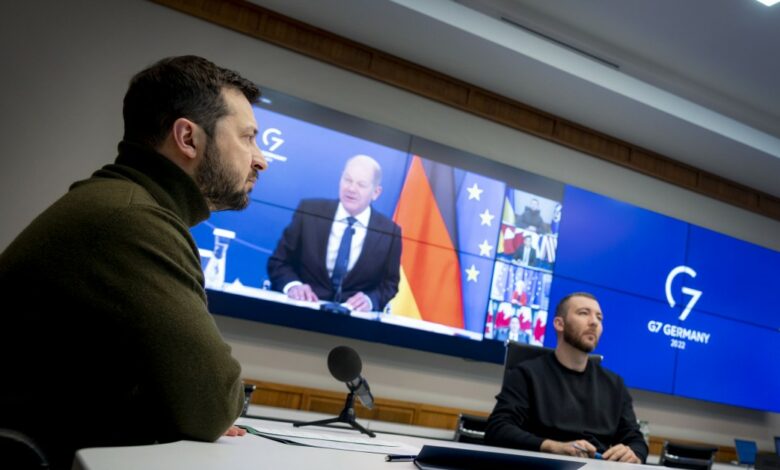 Ukraine's President Volodymyr Zelensky thanked the European Union on Tuesday for its $19 billion aid package, as well as an additional $1 billion pledged by dozens of countries during a donor conference in France earlier in the day.
"Every day we gain new strength for Ukraine to get through this winter, and I thank everyone who works for this and who helps our country, " Zelensky said in his nightly address.
The funding will focus on Ukraine's embattled energy sector, which has been targeted during the war against Russia, along with other humanitarian support.
Zelensky also thanked other European countries that provided additional support beyond the EU funding, specifically naming Spain, Switzerland, and the Czech Republic.
He added that during a forum that focused on French business relations on Wednesday, Ukrainian officials presented French entrepreneurs with opportunities for investment in Ukraine during and after the war.