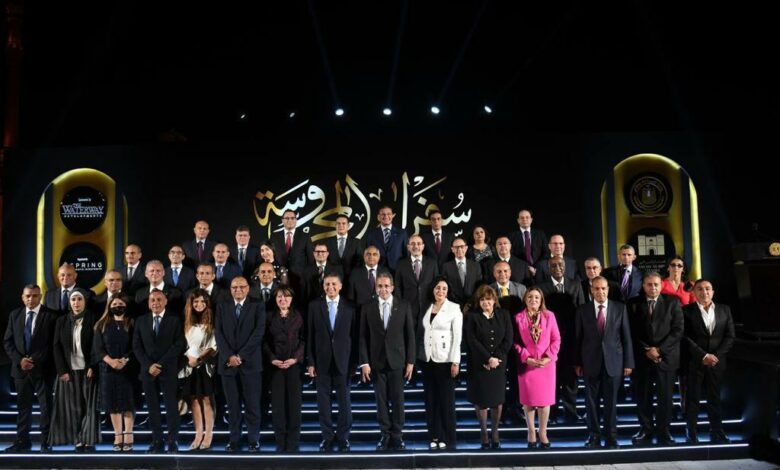 In a first-of-its-kind initiative, the Minister of Tourism and Antiquities Khaled al-Anany held an extensive meeting with more than 60 Egyptian ambassadors and consul generals to represent Egypt abroad.
The Saturday evening meeting was held at the Police Museum in the Salah al-Din Citadel, attended by more than 60 Egyptian ambassadors, consuls general and their wives, who were chosen as delegates to represent Egypt abroad before they traveled to take up their positions.
The meeting comes to encourage continuous cooperation and coordination between the Egyptian Ministries of Tourism and Antiquities and Foreign Affairs, Anany said, and also serves to foster further communication with the most Egyptian ambassadors and consuls due to their pivotal part in encouraging interest within Egypt's tourism and antiquities.
Anany noted their role in highlighting Egypt's strenuous efforts to develop its tourism industry, which will help raise its competitive position among major tourist countries.
These ambassadors will also serve to help encourage more flow of tourism into the nation, he added, alongside their important political involvement.
He stated that new avenues of cooperation between the ambassadors and the ministry need to be opened, which includes introducing them to leaders and work teams in the ministry for coordination in all areas.
They will be provided with data and information related to tourism and antiquities, he assured, as well as sending them on the Ministry's monthly newsletter in Arabic and English.
Anany presented a review of several important issues his ministry is currently working on, which includes a media strategy to promote tourism in Egypt prepared in order to launch an international campaign to promote Egypt across three years, starting in the last quarter of 2021.
Egypt is now hard at work to create an integrated tourism product to allow tourists to better enjoy their unique experiences at Egypt, he said, such as by merging cultural tourism with recreational tourism.