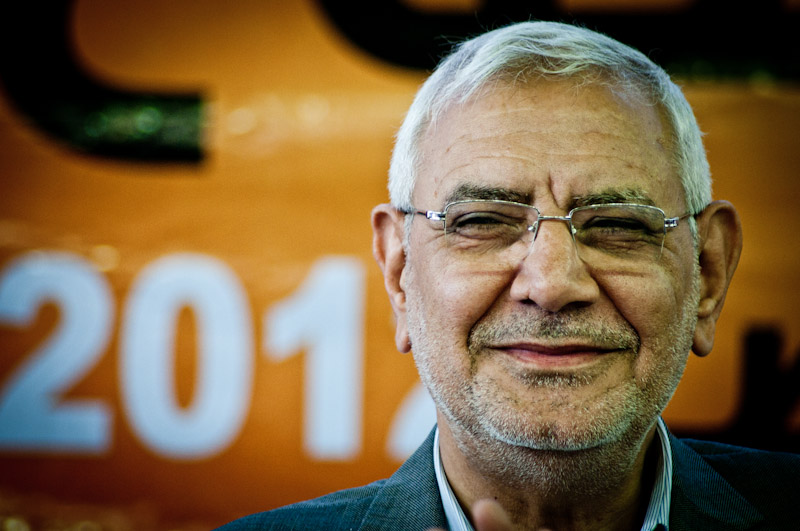 Abul Ela Mady, the leader of the moderate Wasat Party, and former presidential candidate Abdel Moneim Abouel Fotouh are considering a political alliance along with other forces and parties.
Abouel Fotouh and Mady met with Wasat's deputy leader Essam Sultan, former MP Wahid Abdel Meguid, Nahda Party founder Ibrahim al-Zafarany and Hadara Party leader Hatem Azzam on Thursday for that purpose.
Wasat Party spokesperson Amr Farouk said the meeting seeks a way out of the crisis resulting from the dissolution of Parliament and the supplementary Constitutional Declaration. He declined to comment on the new political alliance.
Edited translation from MENA