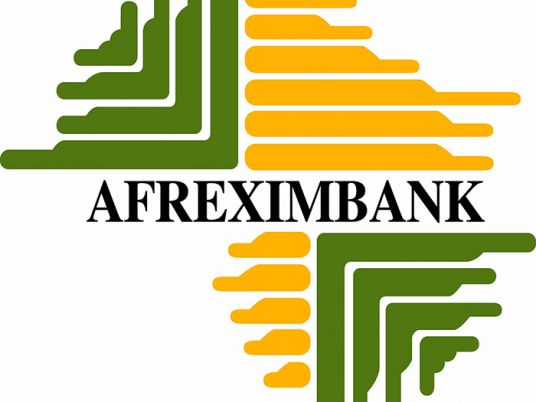 The African Export-Import Bank said on Tuesday it had approved a trade financing program to provide more than US$3.5 billion to help member countries adjust to a collapse in commodities prices and to political violence.
The new trade liquidity program will help commercial banks meet trade finance obligations that they are unable to fund due to a lack of foreign currency from their central banks. It will also provide guarantees and letters of credit to facilitate trade that would otherwise be hit by the forex shortage.
Afreximbank has offered the facility to several African countries and "expects to process requests totalling about $2 billion within the next few weeks as a result of requests received from a number of central and commercial banks."
It declined to name those banks. Afreximbank said late last month it had offered Egypt's central bank $1 billion through the facility.
Cairo-based Afreximbank is a multilateral organization whose mandate is to help African countries overcome difficulties with financing and developing trade.
African countries that rely on commodities and oil exports to earn the dollars they need to pay for imports of food and consumer goods have been hit hard by a decline in global prices.
Crude oil prices have fallen to near 11-year lows below $38 a barrel this week after the International Energy Agency warned that global oversupply could worsen next year.
"This facility enables us to help our member countries bridge the significant trade financing gap confronting them as a result of current economic shocks until normal funding conditions are restored," Afreximbank president Benedict Oramah said in a statement.
"It is Afreximbank's response to the exceptional circumstances that demand urgent and decisive large-scale support to ensure that the continent is not thrown into recession due to a sudden drying up of trade flows."
Egypt is not a major oil exporter but has struggled to revive its economy since the 2011 uprising drove away foreign investors and tourists, key earners of hard currency.
As the central bank helped finance imports and defended the pound from downward pressure, forex reserves dwindled from some $36 billion before 2011 to $16.423 billion in November. That is enough to fund just three months of imports.
Oramah met Egyptian central bank governor Tarek Amer in late November to present the program but declined to say when the deal would be finalized and the money disbursed.
"He was supportive of the idea and promised to facilitate its implementation," Oramah told Reuters in emailed comments. "Discussions are ongoing with commercial banks and CBE to clarify elements of the facility."