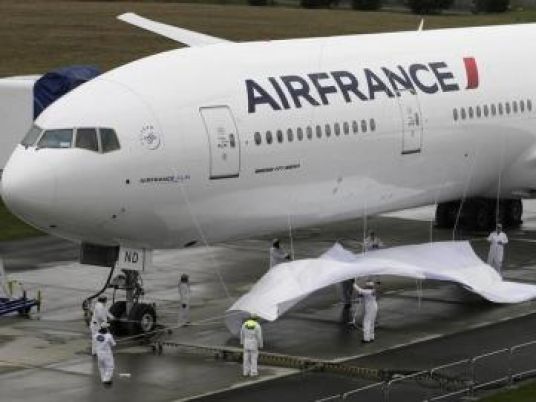 Air France–KLM Group, a Franco-Dutch airline holding company, says it aims to increase the number of passengers on its Paris-Cairo flight route by 10 percent by the end of 2020, Al-Borsa news website reported.
Frederic Burban, regional sales manager for Air France–KLM in Egypt, told Borsa that the company achieved an average 25 percent growth in ticket purchases in 2019. He added that he expects further growth for the sector and KLM in Egypt in light of the increase in the flow of international tourists to Egypt during the past two years, which coincides with government efforts to tighten security and promote the country's new and old destinations in the global market.
Burban discussed the growth in passenger numbers across his company since the summer of 2017, saying he expects the growing number of passengers will encourage the company to modernize its fleet.
"I am delighted that ticket sales have increased over the past year by 25 percent, compared to 15 percent for the rest of competitors," said Burban.
He added that Air France has increased its flights from Cairo during the past two years and is currently working to increase the capacity of its planes and modernize them.
On the company's intention to increase flights to and from Egypt, Burban made it clear that the group maintains good relations with the Egyptian government, which has facilitated the development of Air France locally, as well as other foreign companies operating in the local market, as part of its efforts to boost tourism in the country after years of unrest following the 2011 uprising.
Air France Group operates six direct weekly flights between Cairo and Paris, compared to five flights offered in 2018, he mentioned.
Air France has also replaced its Airbus A350 aircraft and relies on the Airbus A340 as part of its plan to modernize its fleet, which consumes 25 percent less fuel and weighs 67 percent less than other aircraft.
This is because 53 percent of the planes are made of composite materials and 14 percent are constructed from titanium, Burban said.
He also said that 130 Egyptian are current employees of the company and are divided between different sectors, including passenger transport, freight transport, maintenance, and customer service.