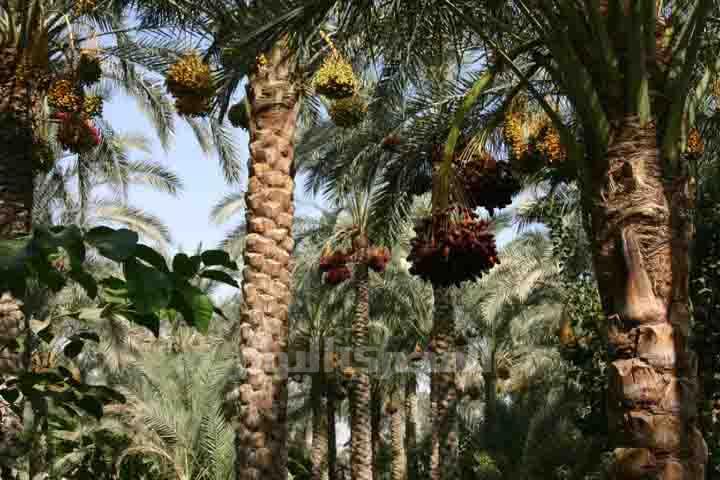 There are so many beautiful places on the outskirts of Cairo that we tend to forget about. Seeing that tourism, unfortunately, is on a downtrend, it's actually a great time to go sightseeing without the masses of visitors and to encourage local tourism. And since most people are avoiding traveling far from home these days, it's a great time to plan a nice day out or even a weekend or night away with family and friends.
Just a 30-minute drive from central Cairo are some of the oldest and most important ancient Egyptian sites, most of which have only been open to the public since the mid-90s.
Located farthest south is Dahshour, one of those places that most people either haven't heard of or don't know even exists. Dahshour is situated about 23 km south of Moneeb Bridge on the Mariouteya Canal. It is here where the first successful pyramid was built by Snefru (father of Khufu), the Red Pyramid. The two other pyramids you can see here are the Bent and the Black pyramids.
If you can while you are there, it's worth driving around Dahshour. A beautiful green field is there called "Birket al-Malek," which can be translated as "pond or lake of the king." Supposedly Egyptian royalty used to come here for duck hunting. The lake is usually filled with water between October and March every year, and if you're lucky, you'll be able to see some very interesting birds on their annual migration.
Further north of Dahshour is Saqqara, one of the richest archaeological sites in Egypt. The necropolis is vast, covering a 7 km-stretch of the Western Desert. The main monuments here are the Step Pyramid, Pyramid of Teti I and the Serapeum. However, the site encompasses at least four pyramid complexes of different dates, countless tombs and animal necropolises like the Serapeum.
It is said that Saqqara was in use as a burial ground for more than 2,500 years, so it is definitely one of those places that you could spend your whole day exploring.
Next is Memphis, once the capital of Egypt and where King Menes (aka Mina) is said to have laid the first foundations for the civilization of the pharaohs. Unfortunately, there is nothing much to see here except the museum, the highlight of which is a colossal fallen limestone statue of Ramses II.
As you drive north toward Cairo, you will come across Fagnoon, a wonderful place for families with lots of fun activities for children as well as adults. If you're the type that likes to get your hands dirty, pottery, woodwork, painting, climbing and other activities are all offered in a wonderfully inspiring environment.
To get there, as you're driving north of Memphis, keep your eye open for a colorful bridge over the canal. Cross that bridge and drive south again for just a few meters and you'll find the entrance on your right-hand side.
Last but not least are the Pyramids of Abu Sir, which have only been open to the public since the late 1990s. Here is a cluster of pyramids of which only the Pyramid of Sahure is possible to enter. Most of the remains are in quite bad shape, but once you go, you will realize that it must have once been an impressive temple.
For those less interested in history and just looking for a nice day out, the Sorat Farm is the place to visit. At Sorat, you will experience what it is like to live in the countryside. There are a variety of fun things to do here — trail riding along the canals in the midst of the beautiful green fields or riding in the desert on the lush sand dunes of the Egyptian Sahara are what most visitors flock here for.
There are quite a few different itineraries for rides. Some are tailored for the more experienced, so make sure to get in touch before going. There are horses for all skill levels and safety is a top priority. For the "non-horsey" types, there is also the option of spending the day at the farm while enjoying the company of dogs, goats, water buffalo, parrots, birds and donkeys. You definitely have to be an animal lover to come here! A tasty traditional Egyptian lunch can also be prepared upon request. For more information, go to: http://www.alsorat.com/index.html.
For a weekend escape, there are a couple of nice places where you can book a room. The Blue Lotus of Sakkara is an environmentally friendly guesthouse and restaurant. They have nine rooms, so make sure to book in advance. They also offer excursions in the area for in-house guests. This is a great place to stay if you are looking for a quiet and relaxing escape. For more information, go to: http://www.bluelotusofsakkara.com.
Another option is the newly renovated Sakkara Country Club. Their new pool looks nothing like what it used to; with lounge chairs all around and a pool bar, it's a great place if you like relaxing in the sunshine all day with a book in one hand and an icy cocktail in the other. They also offer other activities such as horse riding, quad bikes and tennis. There's a huge green field for football and special events. For more information, go to: http://www.sakkaracountryclub.com/index.php.
All locations mentioned above are connected by one road along the Mariouteya Canal. It's advisable not to drive on it at night unless you are familiar with the area, because there are parts where the road turns into a single carriageway without prior warning.