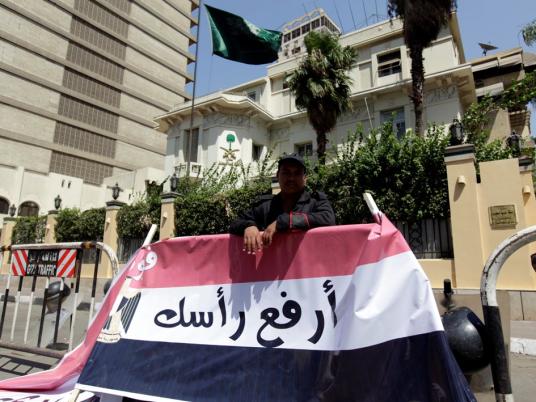 The April 6 Youth Movement called Saturday for the immediate release of Nagla Wafa, an Egyptian detained in Saudi Arabia.
According to a statement, the movement will continue to press for the dignity and release of all Egyptians detained abroad.
The movement called on Egyptian authorities to put restoring the dignity of expatriates among its top priorities.
A number of human rights organizations have demanded that Saudi Arabia release Wafa and commute her sentence.
Wafa was sentenced to five years in prison and 500 lashes on charges of embezzling 2 million riyals from a Saudi princess. Her mother, Nashwa al-Saeedy, refused to disclose the name of the princess, but said she is a first degree relative of the king. She added the princess's lawyer exploited his connections with the now-dissolved State Security Investigation Services.
Wafa has already spent three years in prison and received 300 lashes after being arrested in Saudi Arabia on 30 September 2009.
Edited translation from Al-Masry Al-Youm