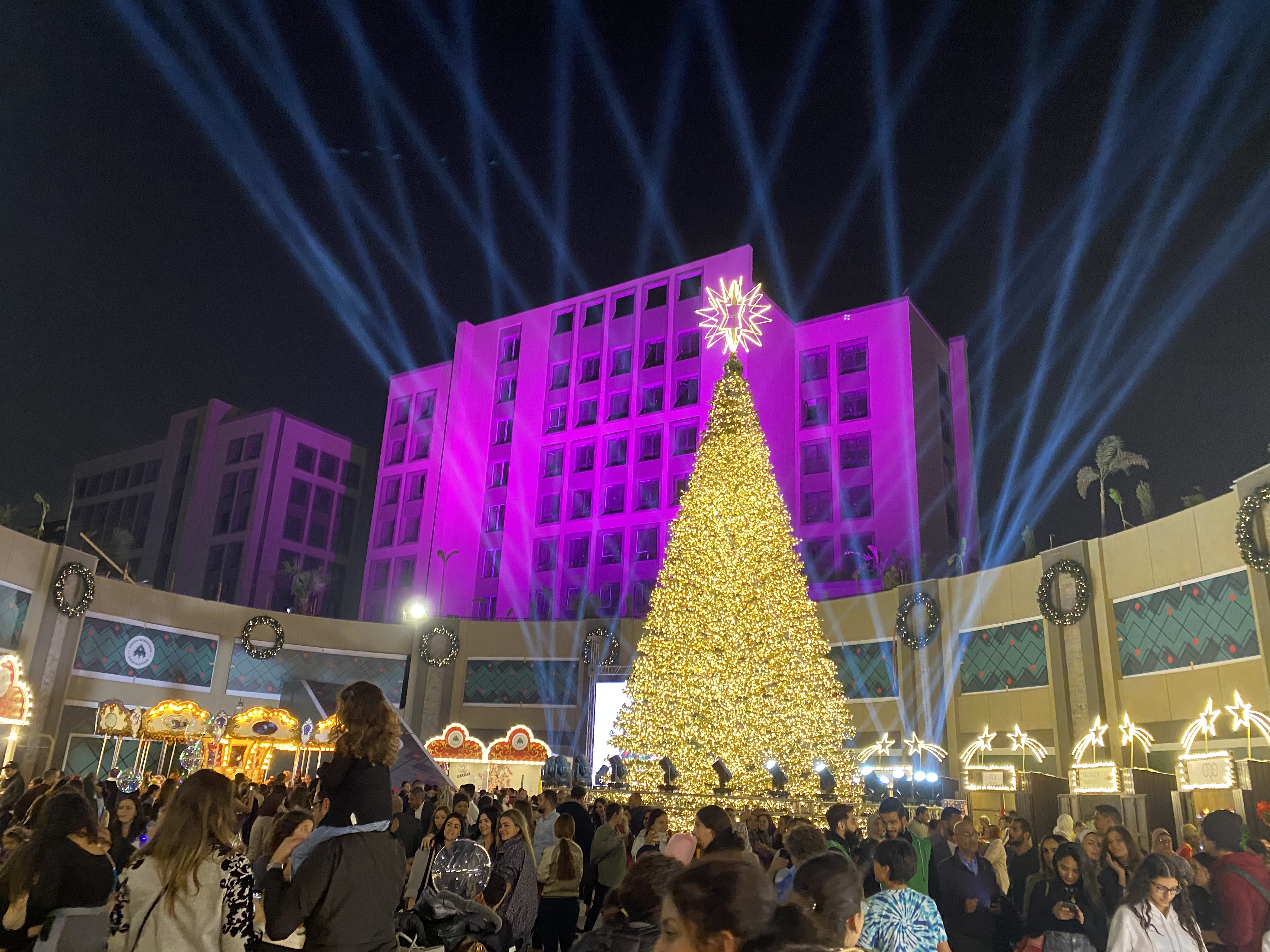 Arkan, a development located in West Cairo, has witnessed unprecedented demand for retail space since leading global real estate consultancy Savills Egypt began managing the property, Savills announced in a press release on Tuesday. 
Savills signed in Q1 2019 a joint-venture with Sphere Property Management, which included the leasing and management of the Arkan development.
Arkan is currently undergoing the last phase of a significant expansion. Once the extension is concluded in Q1 2020, the project will span over a total area of 260,000 square meters, featuring 210 shops, 67 restaurants, a 185-room hotel, a 900-seat theatre, 47,000 square meters of office space, and 4,500 parking spaces.
Arkan had already established itself as the place to be in West Cairo before the expansion — a prime location for business, retail and leisure for Sheikh Zayed City and beyond. Savills have therefore been focused on maintaining the same high-quality level of retail tenant that visitors have come to love throughout the development's expansion, while ensuring that the "soul" of the place is not lost. 
Retail tenants in the expansion will include a mix of the very best brands that Egypt has to offer, including Azza Fahmy, Maison 69, Crimson and Gourmet Egypt, as well as others making their first entry into Egypt, such as Les Realis de L'Entrecote.
For his part, Head of Savills Egypt Catesby Langer-Paget stressed that Egypt represents the Arab world's biggest consumer market and "one of the fastest growing economies in the region." 
Citing research from Oxford Economics, Lanher-Paget added that Egypt's retail market is predicted to reach US$157 billion by 2022, which would make the country the region's largest retail market, eclipsing Saudi Arabia. 
"As the country continues its encouraging economic reforms, opportunities in the retail sector will remain predominant," he said. 
Meanwhile, the development approach that has been put to use in Arkan, known as "place-shaping," has focused on moulding the area to fit its community and building a place with its own identity that local residents feel connected with. Experts from Savills understood that no two places are the same — each place has its own history, purpose, and sense of community.
"Our role is to maintain and build on the success that El Badr have had in establishing Arkan as a vibrant lifestyle hub in West Cairo by utilizing the latest place-making trends," Langer-Paget said. 
Throughout the expansion process, Savills has also benefited from the expertise of James Bailey, who joined the team earlier this year as Client Services Director.
"Having managed major schemes in the UK for more than 20 years, the change in use of space, particularly with an increased focus on restaurants and leisure is profound," Bailey said.  
"At the time of conception, Arkan was a benchmark in quality for the Egyptian market. Arkan's extension will add significant new attractions and reasons to visit (the area)," he added, going on to say that the mix of leisure, office space, and retail shops at the West Cairo development will only add to Arkan's reputation. 
Ealier this month, Arkan hosted an art and photography exhibition entitled "Connection Cairo." Organized and managed by Gyptian — a newly established platform for art, photography, and culture in Egypt — and the event organizer Inka, the exhibition attracted a number of visitors from across the capital. The event was followed by "Christmas Destination," which recorded the highest number of daily visitors to Arkan in the development's history.