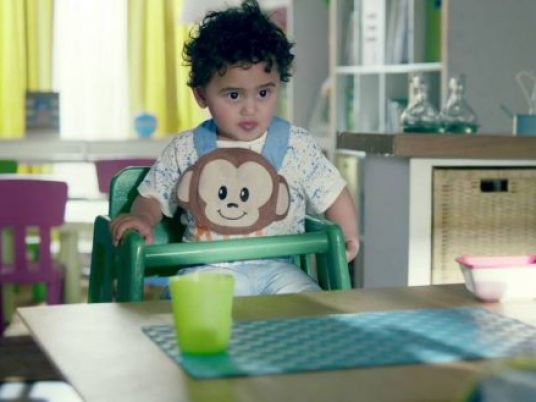 Television advertisements produced by several Egyptian companies have been banned from broadcast due to inappropriate or misleading content, said the administrative board of the Consumer Protection Agency on Sunday.
The agency issued a decree to suspend the broadcasting of adverts for Juhayna, Al-Ahram drinks (Birell), Cottonil and Dice on the grounds of violating traditional Egyptian values and flouting respectful conduct.
In a statement made on Sunday, Atef Yacoub, the Head of the Consumer Protection Agency, said that the agency had received a great deal of complaints regarding the adverts, upon which the material was reviewed. Four adverts were found to violate consumer protection law 67, issued in 2006, which states that adverts must respect religious values, social norms and the personal dignity of consumers.
Yacoub detailed the reasons for the board's decision over each advert.
Deception of children
Concerning an advert made by the beverage and yoghurt company, Juhayna, Yacoub stated that the board objected to overt sexual references thinly disguised by clever wording. Not only this, but the advert depicted children in a way that violated advertising regulations, said Yacoub. In addition, it was judged that the advert presented Juhayna's products in a dishonest way, claiming that the milk produced by the company was more nutritious than breast milk.
Yacoub further stated that Juhayna violated item (4/8/1) of the standard specification requirement number (5008) which covers adverts aimed at children. The item states that advertisments should not promote unhealthy dietary habits among children. The board decided that the advert was encouraging the substitution of natural breast milk for Juhayna milk, in addition to presenting a misleading image of their product as healthy for children.
Indecent conduct and sexual content
An advertisement for Birrell, a local malt beverage made by Al Abram Drinks, also came under scrutiny by the board.
The advert depicted a young man attempting to pull down another young man's trousers in a bathroom; something considered deeply impolite in Egyptian society.
Underwear brand, Cottonil, were also condemned by the board for an advert clearly depicting the intimate parts of women wearing the brand's products, accompanied by sound effects that contained strong sexual connotations, the board decreed. Furthermore, the advert was flagged up for showing a man, woman and two children riding a motorbike with no helmets on, promoting a practice which endangers children's lives and is a violation of Egypt's traffic laws.
The fourth advert banned by the board was produced by the underwear brand, Dice, and showed a woman wearing nothing but her undergarments. Yacoub stated that the advert contained a number of sexual overtones and promoted debauchery by rationalizing adultery.
The agency gave the companies a 24-hour warning period to stop broadcasting their adverts, after which point the matter will be taken to the General Prosecutor, should the companies fail to comply.
Edited translation from Al-Masry Al-Youm