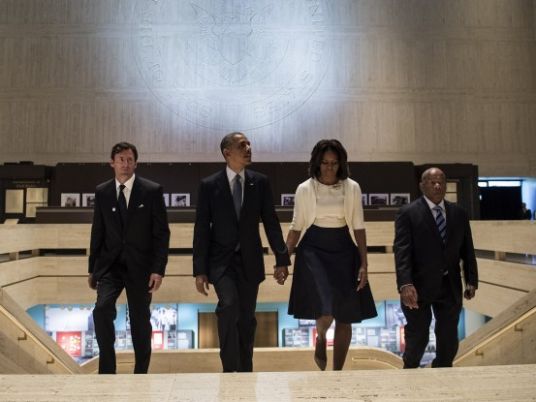 US President Barack Obama and First Lady Michelle Obama have revealed their favourite music, books, movies and TV shows of 2015.
In an interview with People, Michelle Obama named "Uptown Funk" as her song of the year, while Barack Obama opted for Kendrick Lamar's "How Much a Dollar Cost."
As for books, Michelle singled out "The Light of the World," a memoir by Elizabeth Alexander about the death of her husband; Barack chose Lauren Groff's "Fates and Furies," which examines a marriage from the perspective of both spouses.
The president named "The Martian," starring Matt Damon, and his favourite movie of the year, while Michelle chose the animated film "Inside Out."
The couple's TV picks were "Black-ish" for Michelle and Cinemax's "The Knick" for Barack Obama.