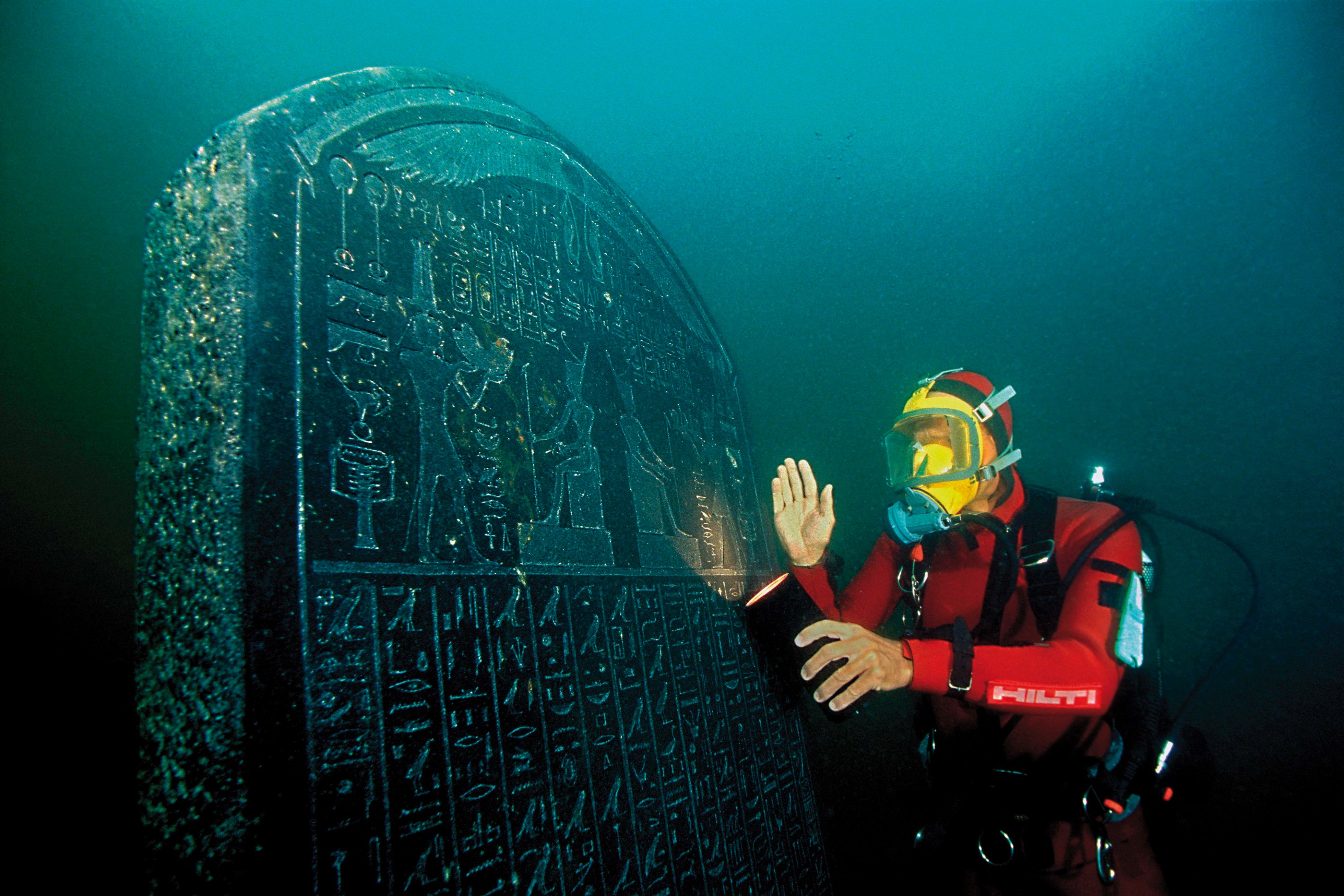 A British TV delegation has finalized filming a documentary called "Egypt Lost City Drain", shedding light on Egypt's sunken antiquities, according to a statement by the Aswan's Foreigner Reporters Center.
In the statement Egyptologist Bob Bianchi, who has studied Egyptian heritage for nearly 15 years, said that the film will be screened on National Geographic in October.
The center's chairperson Ahmed Ali explained that the documentary is a part of series of ten episodes that will shed light on sunken antiquities.
Ali added that the documentaries will present scientific facts and digital accomplishments that helped in uncovering sunken wreckages, treasures and cities across the world including the Mexico Gulf, the Nile River, the Indian Ocean, the Atlantic Ocean and the Baltic Sea, the statement read.
Headed by Olivia Maud King, the delegation included the film's crew, including photographer William David, sound Engineer Stuart Wareing, co-producer Katrin Benohr.
Shooting took place in Aswan and Alexandria in several districts such as Alexandria's Abu Kir and Aswan's well-known Kom Ombo and Edfu temples. The documentary will also cover further locations including the Nile Islands and several fields on the Nile's sides.