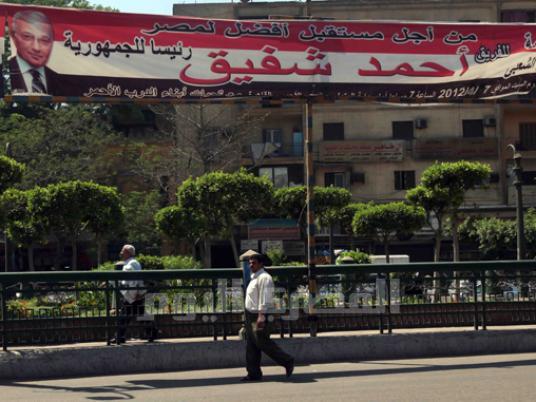 Presidential hopeful Ahmed Shafiq leads the presidential race, according to an opinion poll conducted by the Cabinet's Information and Decision Support Center, MENA reported.
Shafiq received 12 percent of the votes, one percentage point ahead of Amr Moussa, who got 11 percent. Abdel Moneim Abouel Fotouh retreated to third with nine percent.
Muslim Brotherhood candidate Mohamed Morsy ranked fourth with six percent of the votes. The poll was published on Monday under the title "Who is closer to winning the presidential election?"
Left-leaning Hamdeen Sabbahi came next with five percent of the votes. He was followed by Mohamed Selim al-Awa, Abdallah al-Ashal and Khaled Ali.
The poll suggested that six percent of Egyptians do not intend to participate in the election, while three percent declined to reveal their voting preferences. Thirty-seven percent of respondents said they have yet to determine who to vote for.
Edited translation from MENA