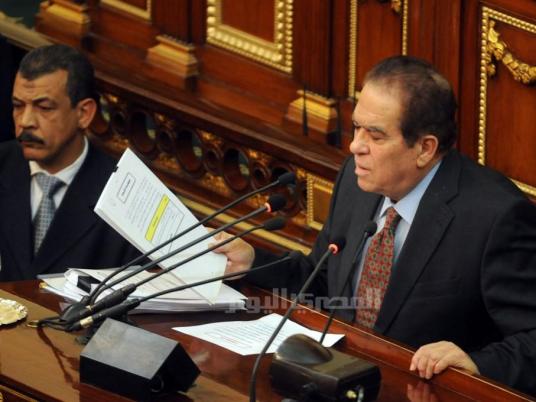 Books in Egypt are often difficult to find, and if you do find them, they tend to be quite expensive.
Variety also poses a big problem when it comes to the Egyptian book market. So, it's safe to say that Egypt is not the best country for bookworm, except once a year.
The time has come for Egyptian bookworms to rejoice. The 49th edition of the Cairo International Book Fair (CIBF) will begin on January 27 and will run until February 10 at the Nasr City Fair Grounds.
This year promises variety, as 848 publishers from 27 countries will be taking place in the Fair.
This edition also sees a prominent Arab presence as publishers from the region have increased by an impressive 167.
But with the rise of Arab publishers comes the demise of African literature.
This year, only two African publishers have chosen to participate in the fair: Sudan and Somalia.
However, it is not just about browsing and choosing books.
This year's theme is soft power. With that, the event will be recognizing some of the prominent characters in shaping the soft power of Egyptian society including: veteran writer the late Youssef Shaheen, whose family will be receiving the honor, actor Ezzat El- Alaili, Minister of Culture Helmy El-Namnam and renowned archaeologist Dr, Zahi Hawas, according to the official fair Facebook page.
Moreover, Algeria and writer Abdel Rahman Al-Sharkawi have been chosen as the guests of honor.
Al-Sharkawi is one of Egypt's most prominent writers who lived between 1920 and 1987. He wrote gems that resonated in Egyptian culture such as his novels Al-Shawarae Al Khalfyia (the backstreets), Al-Fallah (the peasant) and his most famous novel "Al-Ard" (The Land), which also became a classic movie.
The Egyptian Book Fair first opened in 1969. It's idea is to provide an outlet for cheaper books than normal stores and give writers a chance to showcase their work.
However, last year, there were complaints that the books were quite expensive compared to fair prices to which one of the Fair's organizers by the name of Sara Hussain responded that the reason was the dollar rise, reported BBC Arabic.