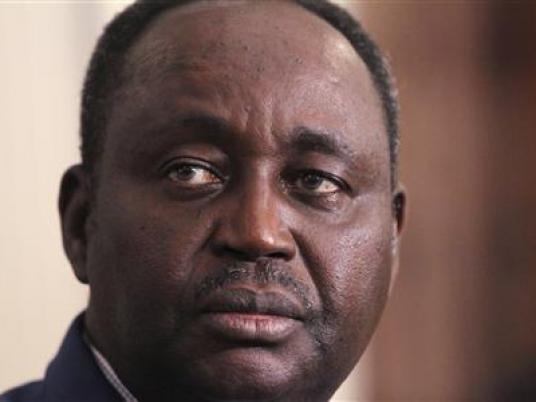 A rebel leader in Central African Republic pledged to name a power-sharing government after seizing the capital Bangui on Sunday and declaring himself president, a spokesman said, in a bid to defuse international outcry over the coup.
The seizure of power by the Seleka rebel coalition — the latest in a series of coups and rebellions since the mineral-rich nation won independence from France in 1960 — was swiftly condemned by the United Nations and the African Union.
The United States, France and regional powerbroker Chad called on Seleka leader Michel Djotodia to respect the terms of a January power-sharing agreement signed in the Gabonese capital Libreville.
The agreement had created a government drawn from rebel leaders, the civilian opposition and loyalists of former president Francois Bozize. It was led by Prime Minister Nicolas Tiangaye, a former lawyer and member of the civilian opposition.
"We will respect the Libreville accord: a political transition of two to three years before elections," Seleka spokesman Eric Massi said by telephone. "The current prime minister remains in place and the cabinet will be slightly reshuffled."
Massi said the riverside capital Bangui was calm on Monday morning, though Seleka was still seeking to contain sporadic looting which broke out on Sunday after Bozize's fall.
Seleka, a loose coalition of five rebel groups whose name means 'alliance' in the Songo language, had accused Bozize of breaking the January agreement by failing to integrate their fighters into the army.
They launched hostilities on Thursday, quickly sweeping south to seize the capital, brushing aside a South African force of 400 troops which attempted to defend Bangui. A Reuters witness said at least nine South Africans were killed, in a setback to its efforts to project its influence on the region.
French nations safe
Paris, which already had 250 soldiers in Central African Republic, has sent another 300 troops to ensure the security of its citizens and diplomatic installations.
Foreign Minister Laurent Fabius said there was no need to evacuate its 1,200 nationals, most of whom are in the capital.
"Things are under control from our point of view regarding French nationals," Foreign Minister Laurent Fabius said on Europe 1 radio.
Fabius said President Francois Hollande had spoken to UN Secretary General Ban Ki-moon and Chadian President Idriss Deby to suggest that any solution to the crisis should be based on the January Libreville agreement.
"For now, there is not legitimate authority there," he said, adding that it was not up to France to intervene in the internal affairs of the country.
The US State Department also called on Seleka to ensure the implementation of the Libreville agreement and provide full support to Tiangaye's government. Regional military power Chad said the same in a statement on Sunday.
The whereabouts of Bozize was unclear, with unconfirmed reports that he was in Democratic Republic of Congo and Cameroon.
Bozize rose to prominence in the military during the 1966-1979 rule of former dictator Jean-Bedel Bokassa, a self-styled emperor. He seized power in a 2003 coup backed by Chad but his failure to make good on promises of power sharing after winning disputed 2011 polls led to the Seleka offensive.