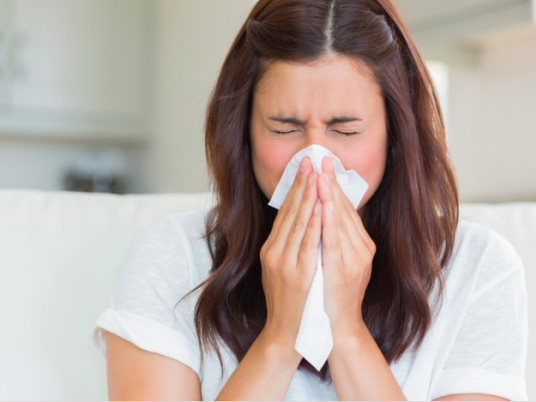 The seasonal flu making its rounds this winter is not "swine flu," said Abdellatif al-Murr, professor of public health at Zagazig Faculty of Medicine, dispelling rumors about a return of the highly contagious virus behind a pandemic over a decade ago.
Murr, who also serves as vice president of the Egyptian Society for Quality of Health Care, said the false claims have caused people to panic in Egypt and raised the prices of certain medicines, doubling or tripling prices in some instances.
Murr added that H1N1 is no longer the name of the so-called "swine flu," which caused panic in 2009-2010 during a global pandemic of a new strand of flu virus known as H1N1, commonly referred to as "swine flu," with over 60 million cases in the United States and between 151,700 and 575,400 deaths worldwide, according to the CDC.
He stressed that seasonal influenza was completely different from the 2009-2010 pandemic, denying that the "swine flu" currently exists in Egypt.
The H1N1 virus is now called H1N1v, with the v standing for variant and indicating that the virus normally spreads in animals but has been circulated by humans as well, according to the Mayo Clinic, which said that another strain, H3N2v, has been spread by humans since 2011 and also causes the flu.
Murr advised people to get a vaccine for the seasonal flu, adding that it is very effective and available at medical centers across the country.
Although the seasonal flu is often relatively harmless in the long-term, with most symptoms disappearing within one to two weeks, the virus poses a risk to certain groups, such as the elderly, children, and those with chronic diseases, and can lead to serious complications, such as pulmonary infections, other respiratory diseases, and an increase in the severity of asthma in some patients.
Prevention is the best solution for fighting the flu, Murr said, advising people to get a flu vaccine, wash their hands properly and on a regular basis, cover their mouth when sneezing or coughing, and avoid overcrowded areas and enclosed spaces, he continued.
Murr also underlined the need to distinguish between influenza and the common cold, the symptoms of which are very similar and difficult to distinguish without medical tests. In general, he said, the symptoms of influenza are more severe and accompanied by fatigue, with the symptoms of the common cold usually limited to nasal congestion and sneezing.
Symptoms of influenza include a fever, especially in children, coughing, pain in the throat, runny nose, headaches, muscle pain, loss of appetite and fatigue. Upper respiratory symptoms may accompany nausea, vomiting, and diarrhea, especially in children.
Murr recommended getting plenty of sleep to flight off the flu and taking warm fluids, especially those that contain vitamin C and calcium, to alleviate the unpleasant symptoms. 
He also advised seeing a doctor when symptoms are accompanied by a high fever or persist for more than a week, adding that at-risk population like the elderly, children and patients with chronic diseases should visit a doctor when the symptoms of the flu first appear.
Murr also warned against a mixture sold on the market under the pretext of curing the seasonal flu, adding as well that antibiotics are used to kill bacteria and are not effective in fighting viruses like the flu. 
Edited translation from Al-Masry Al-Youm