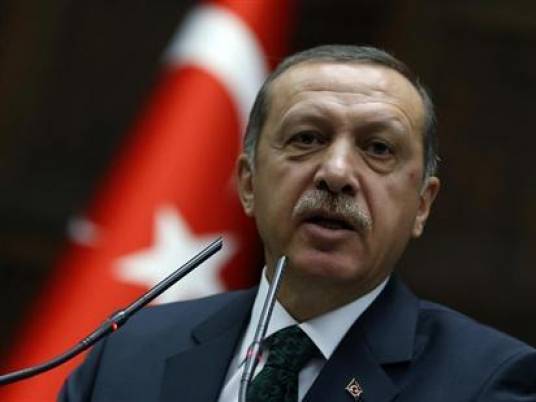 President Tayyip Erdogan's tightening grip on power is likely to meet little more than symbolic resistance from the West next year, as Turkey's G20 presidency and the fight against Islamic State trump concerns about a slide towards authoritarianism.
Critics at home and abroad see Erdogan as an increasingly unpredictable leader, bent on a more powerful presidency and revenge on his political enemies. They fear he is taking Turkey ever further from Western standards on rule of law and free speech.
Supporters say he is returning Turkey to its former glory, restoring its Ottoman and Islamic heritage after nine decades of rule by a secular elite. They welcome this new assertive approach.
Turkey assumed the rotating leadership of the group of 20 biggest developing and advanced economies on Dec. 1 and aims to use the role to bolster the voice of low income nations and promote itself as a trade and diplomatic power.
Erdogan's list of visitors in recent weeks, including Vladimir Putin and the pope, the U.S. vice president and the EU's foreign policy chief, underscores Turkey's importance on issues including energy security and containing the wars in neighbouring Syria and Iraq.
Yet behind the handshakes and pledges of cooperation, Turkey's record on freedoms appears to be deteriorating. The past week has seen police raids on media outlets close to Erdogan's political enemies and the trial of football fans accused of coup plotting during anti-government protests last year.
"Turkey's strategic geography dictates that its allies continue giving it some leeway … People simply can't afford to ignore Turkey, whatever the policies of President Erdogan," said Fadi Hakura, Turkey analyst at London think-tank Chatham House.
The media raids drew a rebuke from Brussels. Erdogan responded by telling the European Union, of which Turkey aspires to be a member, to mind its own business. The raids, he said, were a necessary response to "dirty operations" by his enemies and had nothing to do with press freedom.
An EU source involved in relations with Turkey said he expected authoritarian steps to escalate in the run-up to a general election next June. But he acknowledged the EU's need for cooperation on issues from Syria to Cyprus tied its hands.
Ottoman sensiblilties
Erdogan's critics say he has waged a systematic war on all forms of dissent since founding the Islamist-rooted AK Party and becoming prime minister just over a decade ago.
Putting a secularist military that had toppled four governments since 1960 firmly under civilian control won praise, but institutions from the courts and police to the media and schools have also been brought under Erdogan's ideological umbrella.
The message of Erdogan's AK Party has become "focussed on a romanticised notion of Ottoman Sunni brotherhood," according to Jenny White, a Boston University anthropology professor.
"Erdogan (presents himself as) the patriarchal father protecting the honour of his national family and keeping the dangerous chaos of liberalism at bay," she wrote in the periodical Current History this month.
His majoritarian view of democracy – telling critics to beat him at the ballot box – means he rules in the interest of the 52 percent who voted for him while ignoring the rest, critics say.
His drive for more religious schooling and plans to make lessons in Ottoman Turkish mandatory are seen by some as little short of social engineering, an effort to impose a homogenous vision of modern Turkish identity.
Erdogan's supporters say he is motivated by the desire, supported by the pious majority, to reconnect with a heritage lost in the 1920s, when Mustafa Kemal Ataturk forged a secular republic from the ruins of an Ottoman theocracy.
"As a Sunni person coming from the periphery, facing the Kemalist regime and the attitude of the West … if you want to rebuild the country, you ask yourself what kinds of references you have," said Etyen Mahcupyan, a columnist and adviser to Prime Minister Ahmet Davutoglu.
"You have the Islamic reference and the Ottoman reference."
Senior officials told Reuters this week that Erdogan would start chairing cabinet meetings in January, extending his power even without the changes to the constitution he wants to introduce a full presidential system.
Protests are likely to meet a stiff response.
Parliament passed a bill boosting police search powers this month and is working on a new bill to increase punishments for protesters who cover their faces or use molotov cocktails.
Amnesty International called this week on South Korea not to ship a Turkish order of nearly 1.9 million tear gas cartridges and grenades, heavily used in a crackdown on protests last year, warning it would "risk fuelling further repression".