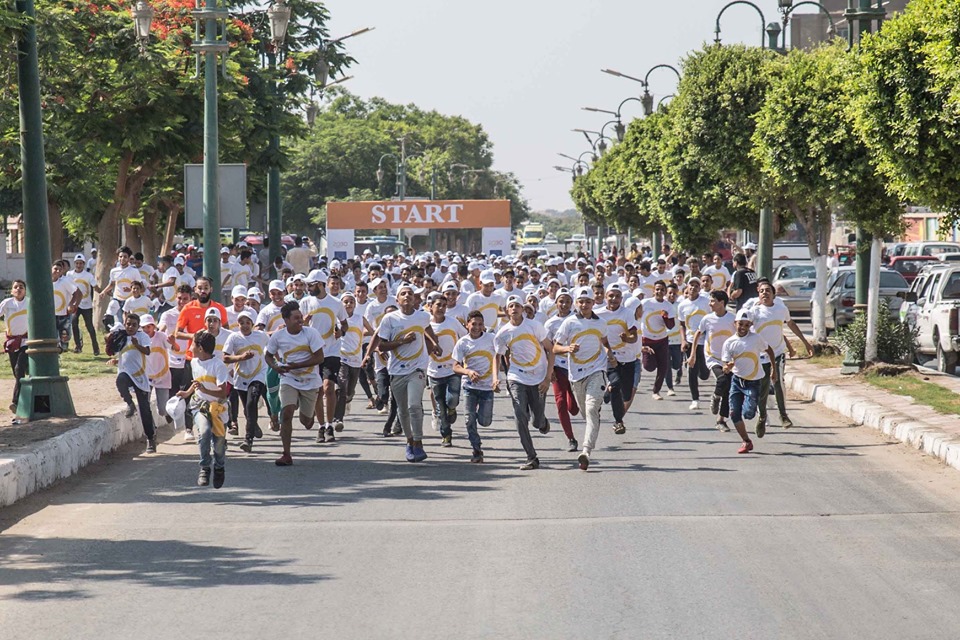 Supported by the Norwegian Embassy, the United Nations Population Fund (UNFPA) is collaborating with the Sports Ministry to kick off the seventh round of Destination Egypt 2030. The event will take place in Sohag governorate from Thursday, August 22 until Saturday, August 24.
This edition's main goal is to raise awareness about Female Genital Mutilation (FGM) and signify the crucial role of young people in fighting FGM, according to a press release by UNFPA.
Destination Egypt 2030 is an initiative touring across the Egyptian governorates to tackle various issues through diverse and engaging means such as sports, music, and art in addition to community mobilization initiatives, according to UNFPA's press release.
UNFPA's Sports for Development coordinator Abdullah Hamouda explained to Egypt Independent that his sector of UNFPA relies on entertainment education rather than traditional sessions offering intense, monotonously formatted data.
"We prefer to deliver our developing messages through channels that enable us to engage with young people in a way that respects their modern language and ways of thinking," he added, clarifying that they usually facilitate these channels through arts events and workshops.
In this round of Destination Egypt 2030, the central event is a 2 km race to take place on Friday, August 23, starting from the Sohag Judges' Club and ending at the Roman Theater.
The sports coordinator noted that quotes condemning FGM and motivating race participants to combat the phenomenon will be distributed at stops throughout the race route.
Throughout the three-day event, numerous activities will be held, including artistic performances, a workshop, and interactive seminars underscoring the threats posed by critical problems in Egyptian society.
"The theatrical performances always urge the audience to develop their own questions and discuss unhealthy traditions rooted in the communities they were raised in," Hamouda said.
The Sports for Development coordinator also clarified that following the sketch, a discussion will be held prompting participants to share their opinions, concerns, and recommended solutions on the topic until they reach a consensus on the message of the sketch with the support of the discussion facilitator.
The race will be followed by a concert titled Music for Development at which the bands High Dam and Minya as well as singers Sahar el Zoghby and Yasmine Zaki will perform songs composed specially for the event, Abdullah added.
Notably, the event description also states that the Egyptian international freestyle footballer Youssef Ayman Yorok will participate in the event.
Aiming to promote Egypt's tourism sector, the program's activities also include a tour around Sohag's remarkable sites.
On the last day of the event, a group of government officials will carry out a policy dialogue wherein they will receive constructive recommendations so the government can take responsive action accordingly.
The prior rounds took place in six Egyptian governorates including Aswan, Qena, Luxor, Minya, Qalyubiya and Matrouh.
Photo credit: The event Facebook page