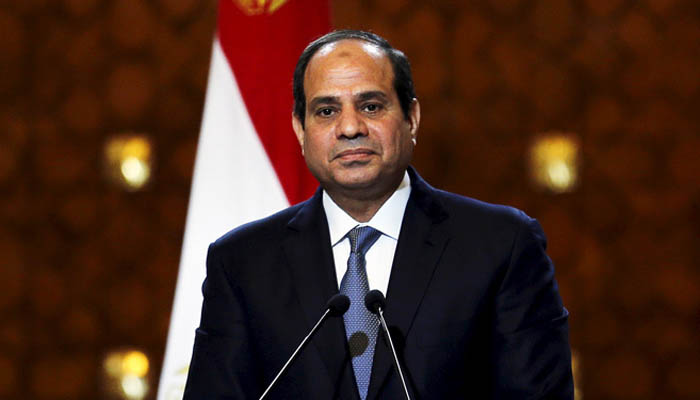 President Abdel Fattah al-Sisi said, during an inauguration of developmental projects in Suez Canal on Sunday, that Egypt will be developed through stability, work and faithfulness, not protests.
He said that if demonstrations were the only way to build Egypt, he would have joined the citizens protesting in the streets.
Sisi explained that countries are built through effort, patience and commitment, adding that foreigners would not invest in Egypt if they found it unstable and insecure. He said that certain sources have spread a negative image on freedom of opinion and human rights in Egypt, even though Egyptians are able to prevent the government from violating their rights and change the current president if they do not like him.
He stressed, "I'm not afraid, Egypt is my country and I will protect it."
He pointed out that the government faces extremism and terrorism though development and a focus on ideology and security plans, adding that Egyptians must bear hard economic measures.
He added that the future of youth and coming generations depends on what is done on the present.
Egypt's new projects are a product of a work system and four-year cooperation efforts with friendly countries, he said.
Sisi pointed out that the companies operating in all national projects are Egyptian, and hailed the supervisory and administrative role of the armed forces to complete the projects on time. He added that the national projects would provide several labor opportunities for youth and asked the government to establish further project in the Suez Canal governorates.
Edited translation from Al-Masry Al-Youm